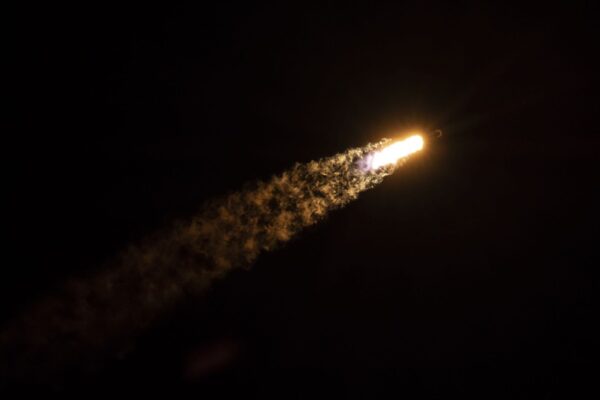 Following news that an FCC filing revealed SpaceX plans to develop a number of Gen2 Starlink Satellites, another company with space interests is reportedly trying to put a halt to SpaceX's plans – and this time it isn't Viasat.
Amazon has asked the FCC to reject SpaceX second-generation satellite efforts, saying that the proposal goes against the regulator's satellite deployment rules, according to PCMag.
The Starlink team is planning to deploy 30,000 Gen2 Satellites, featuring advanced propulsion technology, as well as equipping its satellites with lasers.
While Amazon satellite internet company Project Kuiper hasn't yet been able to begin producing or launching its satellites, SpaceX has launched over 1,600 satellites into orbit, and already has 100,000 Starlink terminals shipped and about 90,000 users across 12 different countries.
SpaceX's Starlink is still in a beta function despite having such widespread users already, and while most of its speeds range from 80 to 150 Mbps, some users in Germany recently had a speed test nearing 300 Mbps on downloads. Other first speed tests in France have also impressed users in recent weeks.
"Turns out Besos retired in order to pursue a full-time job filing lawsuits against SpaceX," reacted SpaceX CEO Elon Musk, to the Amazon protest.
Turns out Besos retired in order to pursue a full-time job filing lawsuits against SpaceX …

— Elon Musk (@elonmusk) August 27, 2021
The FCC may not be likely to approve Amazon's request, especially as the FCC already denied Viasat's earlier requests to halt Starlink launches and Starlink has gained such a wide user-base as well as an increasingly large satellite constellation – which is already expected to provide global coverage around September.
Contributing Writer at TeslaNorth.com from California's southeast Bay Area. Covers electric vehicles, space exploration, and all things tech. Loves a good cup of coffee, live music and puppies. Buying a Tesla? Click here to get 1,000 free Supercharging miles.