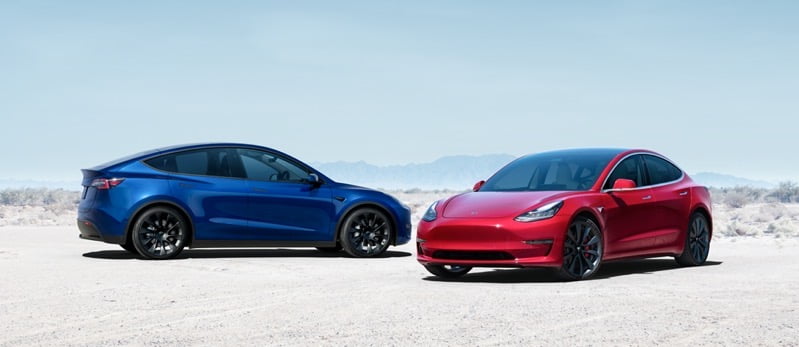 Tesla takes the cake in the Annual 2020 Auto Survey conducted by Consumer Reports on 369,000 vehicles. This is just another notch in the electric vehicle (EV) manufacturer's belt, which also beat industry veterans in the 2020 Top 100 global brands list.
The survey included vehicles from 27 different companies, with most of the data taken from 2018-2020 vehicle models and some taken from a few 2021 models.
The rankings were based on an 'Overall Score' from Consumer Reports that accounts for owner satisfaction, safety, reliability, and road-test scores. The list also showcases users' ratings in 5 different categories — driving, comfort, in-car electronics, cabin storage, and value.
Tesla leads the race by a mile with an 'Overall Score' of 88. Trailing behind in second place is Lincoln with a score of 79, and a there's a tie for third place between Chrysler and Ram, the American brand of pickups and vans, at 76 points.
Ratings were assigned out of a total of 5 for each category. Tesla scored a perfect 5 in driving, 4 points each in comfort and in-car electronics, 3 in cabin storage, and an admittedly disappointing 1 in value.
The EV pioneer's score of 4 points in in-car electronics remains unparalleled, with no other automaker on the list even touching it.
The Elon Musk-led EV maker is no stranger to collecting accolades, and Tesla posted a stellar performance in 2020 with its Model 3 becoming the top-selling EV in China and Iceland.