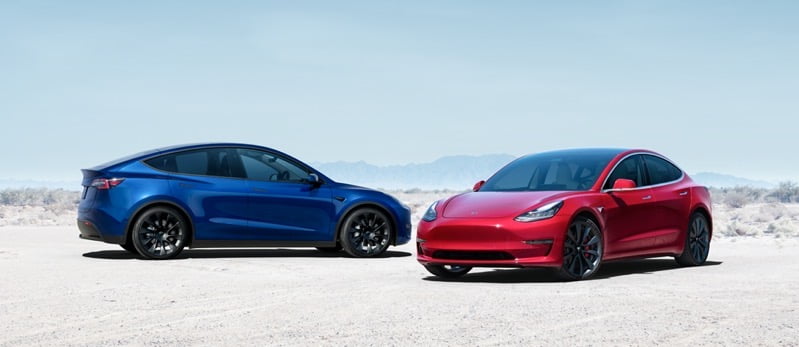 Europe is set to get the first Model 3 and Model Y deliveries without radar starting in the second quarter of this year (via @tesla_adri).
The news comes from a new approval (V22) that was granted to Tesla in February. The approval also lists several other changes being made to the Model 3 and Model Y in Europe, including new chip suppliers and an update to the vehicles' headlamp control module.
BREAKING:

Starting in Q2 Europe will receive the first Model 3/Y without Radar.
A new type approval was granted (V22) stating the change.
Additionally new chip suppliers and an update to the headlamp control Module.

Source:https://t.co/V15wxL1rX7 pic.twitter.com/TorWFg79rY

— Tesla_Adri (@tesla_adri) March 15, 2022
Tesla ditched radar on the Model 3 and Model Y in North America and transitioned to Tesla Vision back in May 2021, and the change now looks to be making its way to Europe. A radar-less Tesla relies entirely on the camera-based Tesla Vision system for Autopilot, active safety features, and more.
Tesla Vision uses "camera vision and neural net processing to deliver Autopilot, Full-Self Driving and certain active safety features," explains Tesla.
Tesla Vision-powered cars offer the same suite of Autopilot, Full Self-Driving and active safety features as those equipped with radar. The only notable changes made by the transition include Autosteer being temporarily limited to a maximum speed of 80 mph, and Tesla Vision requiring Auto High Beams to be enabled for Autopilot to be engaged.
Tesla also touts equal (or better) efficacy for the safety features baked into cars with Tesla Vision as compared to those equipped with radar.
Last month, Tesla replaced radar with Tesla Vision on its Model S and Model X vehicles in North America. No word yet on how long it will take for the change to carry over to the Model S/X in Europe.
Tesla's European Gigafactory in Brandenburg, Germany, is set to deliver its first Model Ys to customers on March 22.