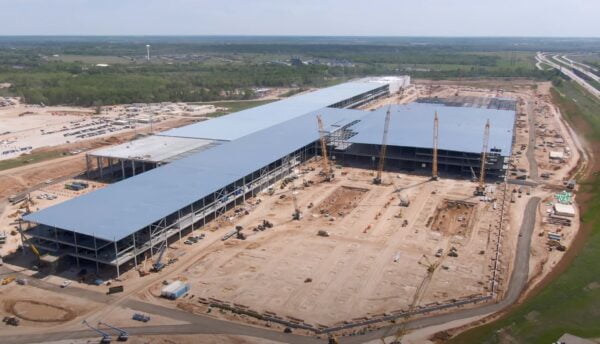 Documents were filed by Tesla on April 30 for a "Bobcat Project," and according to the site plan, the company is looking to build a second facility at its Gigafactory Texas site, as reported by Austin Business Journal.
The new facility's location may span as many as 100 acres and could land somewhere on Harold Green Road, just near the Gigafactory Texas site, which is also set for completion this summer.
While it isn't quite clear what Tesla plans to use the second facility for, the company confirmed last year that it someday plans to build its own 4680 battery cells at or near Gigafactory Texas and that it will construct a lithium hydroxide refiner at the location to support the production of the electric vehicle (EV) batteries.
Tesla Cybertruck Update Coming 'Probably' in Q2, Says Elon Musk https://t.co/Bno4MKYqvz

— TeslaNorth.com (@RealTeslaNorth) March 7, 2021
Tesla's Colorado River Project LLC purchased over 2,500 acres within Austin's extraterritorial jurisdiction, another nearby site which onlookers are speculating about.
A few weeks ago, Gigafactory Texas drone footage showed a new bridge crane arriving, as the Austin construction site nears completion.
Upon completion, the facility is expected to begin production on its long-anticipated Tesla Cybertruck, which may begin as soon as June if the Gigafactory is finished in time. Tesla also confirmed that it has a diecast Cybertruck model in the works, as shared by Tesla Product Designer Javier Verdura.
Contributing Writer at TeslaNorth.com from California's southeast Bay Area. Covers electric vehicles, space exploration, and all things tech. Loves a good cup of coffee, live music and puppies. Buying a Tesla? Click here to get 1,000 free Supercharging miles.