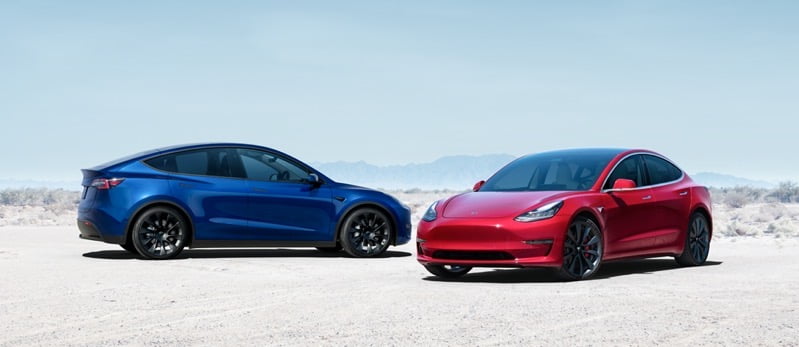 Tesla's Model Y and Model 3 were the U.K.'s #1 and #2 best-selling new cars, respectively, across all categories for March, which is historically the biggest month for new vehicle registrations in the country — reports the Society of Motor Manufacturers and Traders (SMMT).
New car registrations overall were down 14.3% year-over-year to 243,479 units in March 2022. Automakers reported strong order numbers, but ongoing supply chain shortages prevented them from meeting a lot of the demand.
Battery electric vehicles (BEVs), however, continued on their upwards trajectory in March and posted 78.7% growth year-over-year with 39,315 all-electric cars being registered during the month. EVs alone made up 16.1% of all cars sold during March.
BEVs, plug-in hybrids (PHEVs), and regular hybrids (HEVs) together accounted for a whopping one-in-three (34.1%) vehicle registrations in the month.
Tesla's Model Y sold 6,464 units during March, the most of any new vehicle in the country. The Tesla Model 3 trailed ever so slightly behind with 6,457 cars sold.
Tesla hadn't even started taking orders for the Model Y in the U.K. until October 2021, with the first deliveries going out to customers earlier this year. It didn't take long for Tesla's all-electric crossover to climb its way up the U.K.'s sales charts.
The Model 3, on the other hand, last year established itself as the U.K.'s second best-selling new car for the full-year 2021.