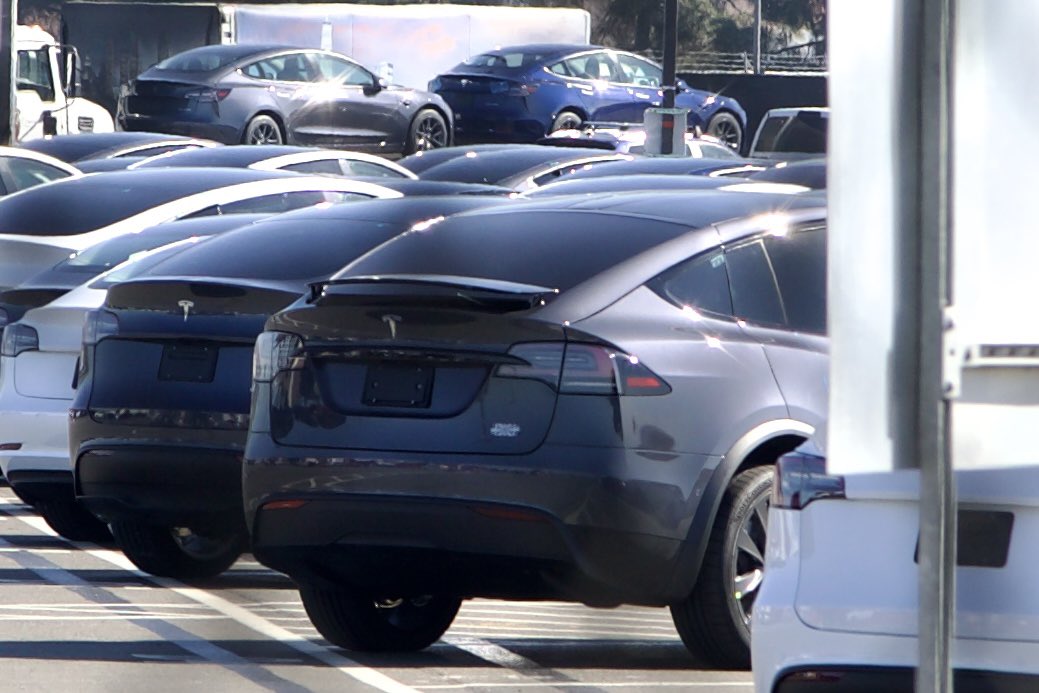 After giving us our first look at the new Model S Plaid "refresh" with matrix LED headlights, new taillights, a revised charge port door, and the original launch-day 'Plaid' badging earlier today, The Kilowatts (@klwtts) confirmed in a follow-up tweet that new Model X Plaid units also sport the 'Plaid' graphic badges.
Looks like new Model X Plaids are getting the Plaid graphic badges too! pic.twitter.com/mVKEYYEhA7

— The Kilowatts 🚗⚡️ (@klwtts) February 27, 2022
Earlier this week, a (since confirmed) report indicated that Tesla would be bringing back launch-day 'Plaid' badging on new Tesla Model S/X Plaid builds. The badge, which depicts the 'Plaid' launch graphics, was originally only available on the first batch of 25 Model S Plaid deliveries.
The badging on newer Model S/X Plaid vehicles features the same graphic as the original, but the badges themselves are "slightly more flush & smooth." The Model X Plaid with the OG badge was spotted in Fremont, California, outside Tesla's factory.
Haulers were recently seen transporting several units of the refreshed Model S Plaid along Route 101 in California, likely headed for customer deliveries. That being the case, it shouldn't be long before the new Model X Plaid starts making its way to customers as well.
The Model X Plaid starts at $131,990 USD and, at the time of writing, has an estimated delivery date of October 2022.