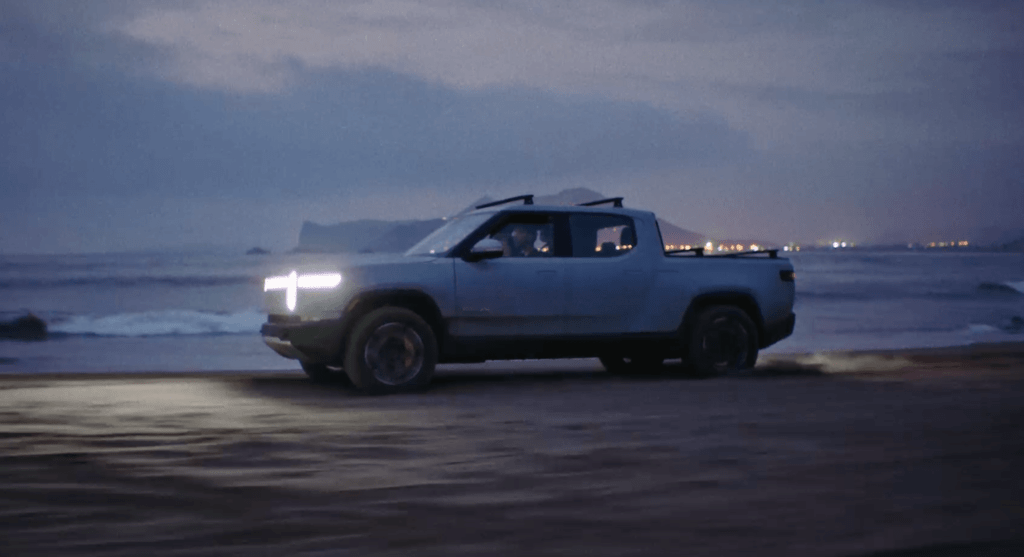 The U.S. Environmental Protection Agency (EPA) recently posted its official range estimates for the 'Launch Editions' of Rivian's upcoming electric vehicles (EVs), the R1T pickup truck and the R1S SUV.
The EPA has rated the R1T at 314 miles, and the R1S at a very slightly higher 316 miles, as announced by Rivian in a tweet on Friday.
The official EPA range values for our Launch Edition vehicles are in:
R1T Large Pack: 314 miles
R1S Large Pack: 316 miles
We'll share more EPA information about other editions as we have it. https://t.co/MPY1wVzkz9 pic.twitter.com/rzrCkQpggd

— Rivian (@Rivian) September 3, 2021
EPA's range estimates fall squarely in line with Rivian's own, which had both EVs pegged for ~300 miles. These EPA estimates only cover the Launch Editions of the R1T and R1S, which are equipped with 135-kWh battery packs that Rivian refers to as "Large packs".
Rivian also has other variants in the works, including an extended range R1T with a "Max pack" and an estimated 400+ miles of range.
Both EVs were originally supposed to launch sometime in 2020, but were delayed a number of times, with the most recent delay pushing start of deliveries down to this month. Fortunately, the vehicles getting official EPA ratings means they could hit the market anytime now.
If Rivian is able to get the R1T into customers' hands this month, the all-electric pickup truck might still go uncontested — Ford's F-150 Lightning and Tesla's Cybertruck, its closest competitors, aren't expected to launch until 2022.
Despite extensive delays in the launch of its flagship EVs, Rivian has found some success producing electric delivery vans for Amazon. According to a recent filing, the EV startup is planning an IPO with an $80 billion USD valuation.
Rivian has also publicized plans for a second assembly plant in the U.S. to the tune of $5 billion USD, and a charging network consisting of 600+ locations in the U.S. and Canada by 2023.
If the R1T and R1S successfully launch in the U.S. this month, Rivian says the R1S SUV could hit Canadian roads by November.