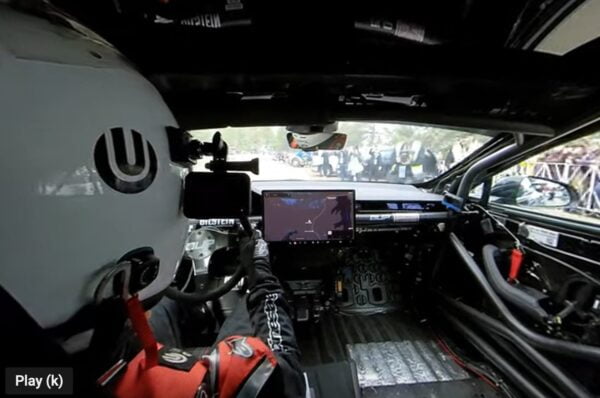 After a winning run at the Pikes Peak International Hill Climb over the weekend, the Tesla Model S Plaid crew has released full footage of the winning run in the exhibition class, shot in 360-degree footage inside driver Randy Pobst's car.
Unplugged Performance has released full footage from Sunday's Pikes Peak International Hill Climb, shot inside of Pobst's winning Tesla Model S Plaid with the crew's 360-degree camera.
The full video is about seven and a half minutes (which seems like an impressive time even for the video itself) and offers viewers a look around the car as it whips around high elevation corners at terrifyingly fast speeds.
The Tesla Model S Plaid was released at a delivery event earlier this month, and the luxury electric sedan has already been listed as the quickest car on Wikipedia, with its impressive under-two-second 0 to 60 time.
In its first independent test, the Tesla Model S Plaid impressed the Motortrend crew, despite having to jump through a few of Tesla's own hoops to achieve the speeds it deems publicly acceptable. Still, even when testing the sedan on its own terms, the publication found the car to have an insanely quick jump, and anyone who has driven the car thus far will agree.
You can watch the full footage from Pobst's Tesla Model S Plaid below, and you can also click and drag the viewing angle to peek at the entire 360-degree view. The sound from the Model S Plaid sounds incredible:
Here's another great video from Unplugged Performance detailing its Pikes Peaks journey with the Model S Plaid: