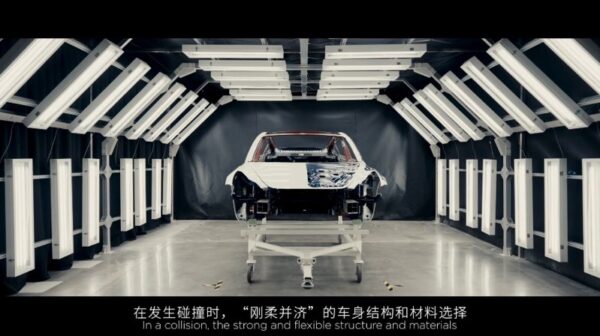 After Tesla and a handful of other companies were forced to shut down in China throughout March and April due to surging COVID-19 cases, the automaker has made a tremendous rebound from the lows, even setting a new record.
Tesla sold a record-breaking 78,000 units made in China in June, marking a huge rebound for the automaker's production capacity, according to a report from The Street.
Tesla also saw its highest production month since it started in June, though it only delivered 254,695 units, in no small part due to the lockdowns it faced in China.
Tesla Upgrading Giga Shanghai to Produce 1 Million Cars Per Year: Report https://t.co/W92OdspnZq

— TeslaNorth.com (@RealTeslaNorth) June 23, 2022
In May, Tesla sold just 32,165 cars built at Giga Shanghai total, after selling just 1,578 in April due to a COVID-19 surge causing companies to halt production and enter lockdown per China's COVID-zero policies.
As a result, Tesla's Giga Shanghai saw a 22-day production halt, before the automaker was approved to enter a "closed-loop" system that had its employees sleeping inside the factory.
While Tesla was back up and running by May, the automaker still needed to gradually ramp up production, with many of its China-based suppliers still reeling from the shutdowns and unable to ship out the prepared products to manufacturers — causing supply chain backups in addition to the threat of COVID-19.
Tesla is set to announce its Q2 earnings on July 20, 2022. The company delivered 254,695 cars overall for the quarter, saying it was their best June production month ever.