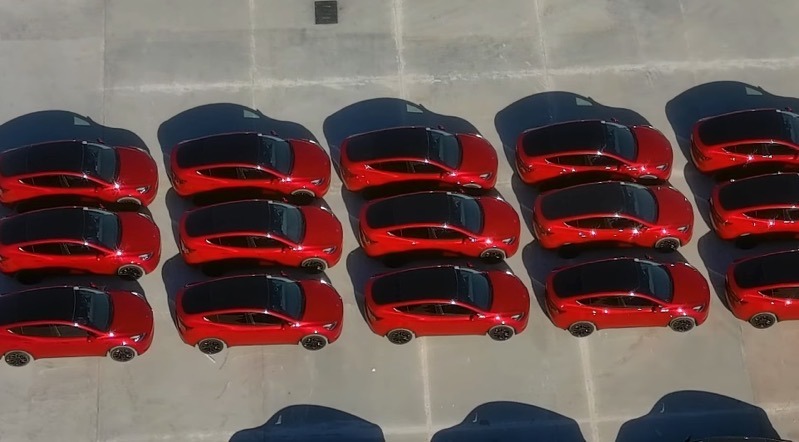 Tesla's Gigafactory in Austin, Texas, continues to churn out Model Y vehicles in various colors, beyond the original black cars spotted.
The latest video from Jeff Roberts filmed on Saturday shows red Model Y production is in full swing at the moment. A parking lot shows a batch of red, white, blue and black Model Y cars, suggesting the factory is gearing up deliveries of new colors to customers. Back on March 26, the first red Model Y was spotted driving out of the factory. But now we're seeing way more than before.
We also see the solar roof with letters outlining "TESLA" are starting to progress more, as we can clearly see the "E" and the "S" shapes on the rooftop.
Check out the full video below, which spans nearly 11 minutes. Tesla is set to hold its massive 'Cyber Rodeo' Giga Texas event on April 7, and according to Roberts there's still lots of work to be done:
The first Model Y vehicles from Giga Texas will include Tesla's latest 4680 structural battery packs.