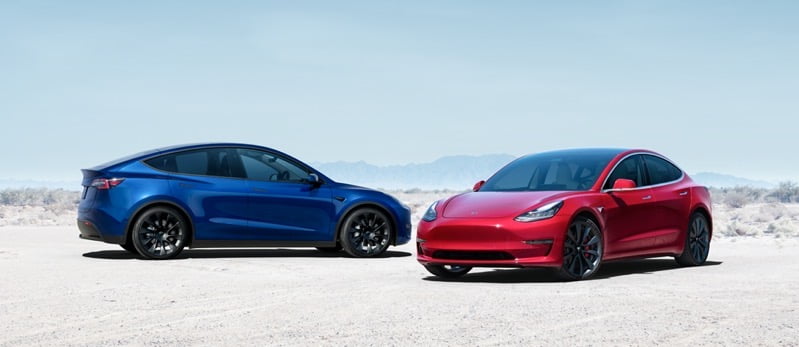 June proved to be a record-breaking month for electric vehicle (EV) sales across the globe, with battery electric vehicles (BEVs), plug-in hybrid electric vehicles (PHEVs), and hybrid electric vehicles (HEVs) making up approximately 20% of all vehicles registered.
Fully electric vehicles saw a total of 407,000 registrations worldwide in June and accounted for 6.1% of the global vehicle market, up 154% year-over-year from June 2020.
According to data from CleanTechnica, the Tesla Model 3 led the pack with a whopping 70,397 units sold in June. The Model Y came in second place, with 36,727 units registered worldwide. This is based on data collected by Jose Pontes, the founder behind EV Sales Blog, writing for CleanTechnica.
No electric offering from any other automaker even came close, save for Wuling's Hongguang Mini EV (it's pretty much a large golf cart?!), which outsold the Model 3 in China back in November, 2020, and gets reasonably close to the Model Y's sales in June at 29,143 units.
It should be noted that the Model Y hasn't made its way to Europe, one of Tesla's biggest markets, or Australia as of yet. Sales of the all-electric Crossover Utility Vehicle (CUV) will continue to grow as availability expands to more regions.
In its recent earnings call for Q2, Tesla reported a strong second quarter, making good on expectations of 200,000+ units sold and posting net earnings of $1.1 billion USD.