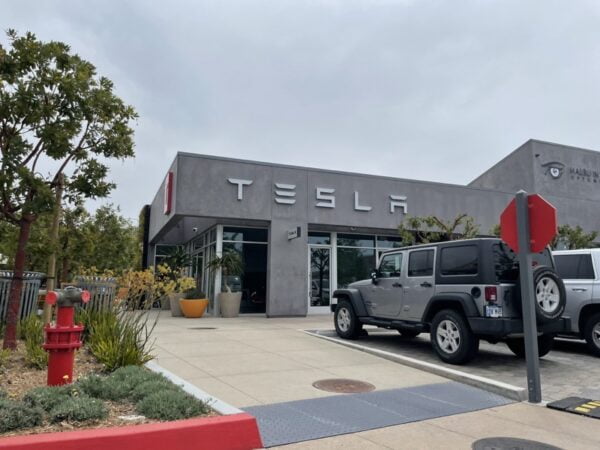 Tesla plans to move away from a retail store model, as the U.S. company plans to rearrange its retail strategy to focus more on its online presence – which is where it tends to more business anyway.
On Wednesday, electrek reported that Tesla plans to change its retail strategy, from a focus on showrooms at high-end locations, to instead focus on more affordable real estate, remote test driving fleet management, and delivery centers. The move comes following others made by Tesla, most recently in 2018 with a move to build locations in malls with a high volume of foot traffic.
Tesla's ownership of all its dealerships, rather than using a franchise dealer model in which others own the individual store, offers the company the opportunity to manage their stores how they want.
Tesla Cybertruck User Interface, Other Details Revealed in Patent Filing https://t.co/JjTFAE0XOR

— TeslaNorth.com (@RealTeslaNorth) May 28, 2021
The company has justified the move by noting that most orders are already placed online, though other factors could also affect how the company goes about the change. Tesla also plans to have most of its sales staff focus on remote work, with the number of people ordering online.
Tesla also updated the online account dashboard to include a card layout, consistent with a move to focus on user profiles online. In addition, Tesla software code has hinted that drivers will eventually have an online user profile that will travel from Tesla to Tesla with the user, keeping their preferred settings.
Contributing Writer at TeslaNorth.com from California's southeast Bay Area. Covers electric vehicles, space exploration, and all things tech. Loves a good cup of coffee, live music and puppies. Buying a Tesla? Click here to get 1,000 free Supercharging miles.