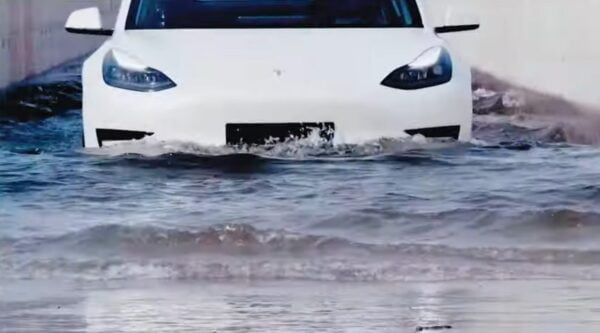 Tesla's Gigafactory Shanghai produced and sold a high volume of cars in June and in a new behind-the-scenes look at the company's quality control process, we see how quickly and efficiently things really get done at the factory.
Tesla recently released a video detailing the control process at Tesla's Gigafactory Shanghai, the team currently responsible for Tesla's deliveries in much of Asia and Europe, among other nearby auto markets. A screen recording of the video was shared to YouTube by Wu Wa.
The video shows a number of quick quality control shots including, quality inspection of stamped parts, measurement of rear baseplates, x-ray inspections, ultrasonic inspections, online body size monitoring, measurement coordination, paint quality inspections, air condition leak inspections, precision retrospective scanning inspections, a cabin air quality test, among many others still. Heck, the Model Y even drives through water.
Tesla's Model Y Standard Range Rear-Wheel-Drive variant launched in Mainland China earlier this week, as produced by the Shanghai Gigafactory.
Last month, Tesla sold a total of 33,155 units in China, which is the world's largest auto market – and an important market for the U.S. company Tesla, especially with such quickly-growing competition in the region.
Earlier this year, PC Auto also released a media tour of Gigafactory Shanghai, which contained a significant amount of footage from the Tesla China facility's assembly department.
Check out the video below: