A Tesla Model X Crossover lost control in San Bernardino County on Tuesday evening, going downbound on Highway 18's Arctic Circle route, according to a Facebook post from The Mountain Reporter.
Arctic Circle on Highway 18 is between Snow Valley and Big Bear Dam, after Lakeview Point, in southern California.
The post says the driver lost control going at an unsafe speed, then flew about 100 feet over the side of the highway, launching all four passengers from the car. All four passengers sustained minor to moderate injuries, and were transported to a nearby hospital.
Following the accident and the transport of the passengers, the vehicle was recovered from the nearby woods by A Performance towing company.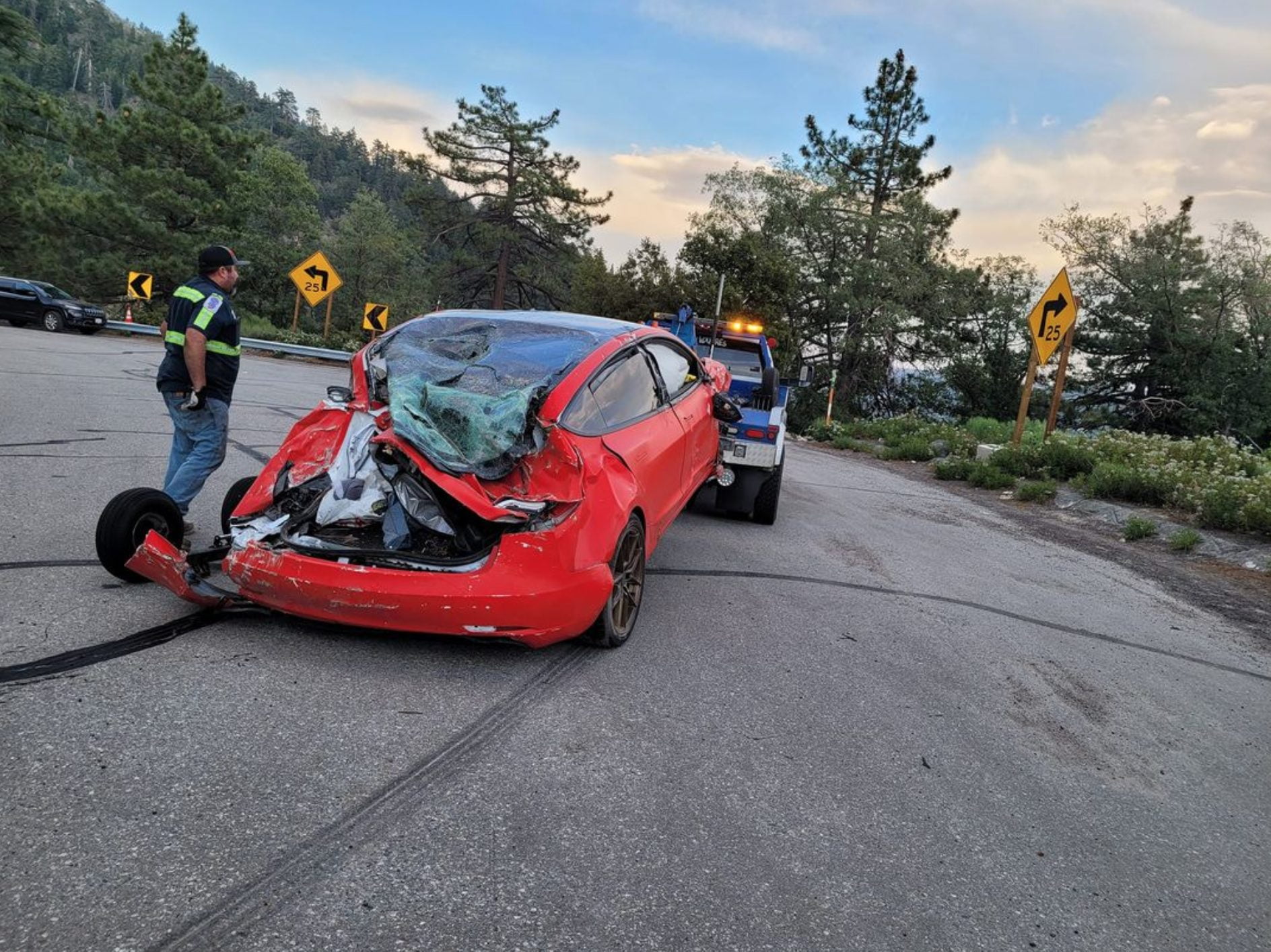 While the post states that the driver lost control, it's also unlikely that they had Tesla's Autopilot engaged, since that would have limited the car's speed to 5 mph above the speed limit.

Tesla has caught backlash over the past few months for media reports of certain accidents being caused by or related to Autopilot, though most accident data in recent cases show the drivers to be at fault, rather than the cars themselves. Note to self: do not drive off a cliffside in a Tesla.
Contributing Writer at TeslaNorth.com from California's southeast Bay Area. Covers electric vehicles, space exploration, and all things tech. Loves a good cup of coffee, live music and puppies. Buying a Tesla? Click here to get 1,000 free Supercharging miles.