We heard about heavy demand in China for the Tesla Model Y, and now it's definitely real.
According to Tesla's website, Model Y deliveries are now indicating sometime in Q2 of 2021. This would mean someone ordering today won't get their Model Y in China until April, May or June of this year, according to @ray4tesla.
BREAKING: yesterday I posted the MIC Model Y delivery time moved from Jan initially to Feb. Now @Teslacn has revised deliveries to sometime in Q2. Looks like the huge demand of MIC Model Y is causing the delay. Q1 is traditionally slow for Tesla but MIC Y may change that. https://t.co/CXCG9Tqawo pic.twitter.com/cZFdCRgo0z

— Ray4Tesla⚡️?☀️? (@ray4tesla) January 6, 2021
Yesterday, a Tesla sales rep in Shanghai said Model Y orders beyond January 2-3 would be fulfilled in March, said @ray4tesla.
With early rumours of Model Y orders exceeding 100,000 in the first 10 hours, it now appears that is true. Tesla looks like it is on its way to a blockbuster year in China thanks to the Model Y.
Tesla launched Model Y sales in China on New Year's day, offering some exclusive features, such as a heated steering wheel, HEPA filter with Bioweapon Defense Mode, and new trims for the front doors. It's expected these features will eventually trickle down to Tesla Model Y builds at the company's Fremont, California factory.
Even the Global Times, state-sponsored media in China, are talking about the popularity of the Model Y in the country.
#Tesla's surprise #ModelY price reduction considered more painful for the luxury car brands: auto experts. https://t.co/ryWFrRGSB0

— Global Times (@globaltimesnews) January 5, 2021
One analyst firm's report believes the Model Y in China has a staggering 30% gross margin.
According to Guosen Securities, the cost of MIC Model Y is ¥237,930 while it currently sells for ¥339,900. That's 30% gross margin. Over time, there is room for price to drop down to 260k while maintaining 25% gross margin. Elsewhere a report says LFP MY may debut in late 2021. pic.twitter.com/PkEoV6Vqpt

— Ray4Tesla⚡️?☀️? (@ray4tesla) January 5, 2021
It's unclear if Tesla's Gigafactory in Shanghai will be able to keep up with this initial Model Y demand. Estimates from Industrial Securities in China believe the factory is able to make 3,000 Model Y units per week, and up to 245,000 units for 2021.
According to a study by Industrial Securities in China, Giga Shanghai has reached a production capacity of 8k units/week (5k 3s, 3k Ys) & is estimated to make 523k units for 2021 (278k 3s, 245k Ys), including 100k units for export. TBC. pic.twitter.com/VZiT1C6v4M

— Ray4Tesla⚡️?☀️? (@ray4tesla) January 5, 2021
The Long Range Model Y starts at 339,900 yuan ($52,041 USD), while the Performance version costs 369,900 yuan ($56,634 USD), significantly cheaper than the United States, while also aggressively undercutting local EV rivals in China.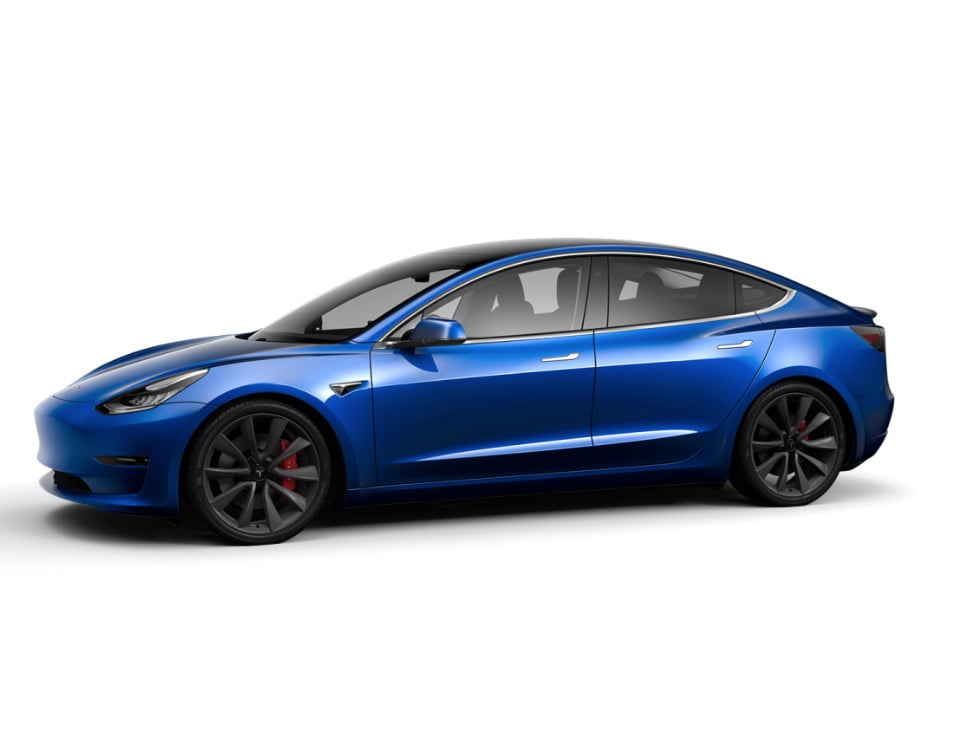 Senior Editor at TeslaNorth.com. Can't stop thinking about the EV revolution. Email: jerry@teslanorth.com