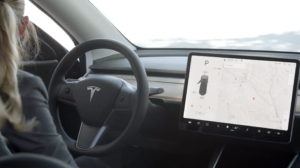 Especially right now, before the electric vehicle (EV) market has expanded to reach its full potential, it feels like parts and models are constantly changing and improving.
According to a document released by Chinese heat pump supplier, Aotecar, Tesla is ordering several thousand heat pumps for its Model 3s. The news was shared on Sunday by Twitter user @TroyTeslike.
Aotecar, the heat pump supplier in question, is a growing contributor to the EV market – it's already been supplying heat pumps to Tesla Shanghai, though Valeo has been the primary supplier of the Fremont Factory. The order could signify that these facts are going to change.
1/ Tesla Model 3/Y Heat Pump Thread

This document https://t.co/0RYA9lPAFb released by a Chinese heat pump supplier reveals two massive orders by Tesla.

This is a screenshot of page 1-1-35. In the last column, 20 means 200,000/year and 45 means 450,000/year units ordered. pic.twitter.com/0YHj84RPQ0

— Troy Teslike (@TroyTeslike) September 13, 2020
According to the document, production with the new heat pumps were set to begin in August, the second wave of which will begin in January 2021. Original poster and Tesla delivery estimation account, Troy Teslike, shared the belief that the company was simply switching vendors at its Fremont location, and that the move signified its move to Aotecar.
Recently, newer Model 3 deliveries came with a redesigned front trunk ("frunk") that is smaller and resembling the design of the Model Y, suggesting more room was made for the future inclusion of a heat pump. A report from the weekend claimed Tesla was adding a power trunk and more to the Model 3 in China. If true, these features may one day make its way to North American Model 3 deliveries.
While it isn't clear as of yet what the order means exactly, it's almost certainly for the Model 3's heat pump upgrade. In any case, it likely won't be long before the public finds out what's in store for the next iteration of the Model 3.
Contributing Writer at TeslaNorth.com from California's southeast Bay Area. Covers electric vehicles, space exploration, and all things tech. Loves a good cup of coffee, live music and puppies. Buying a Tesla? Click here to get 1,000 free Supercharging miles.