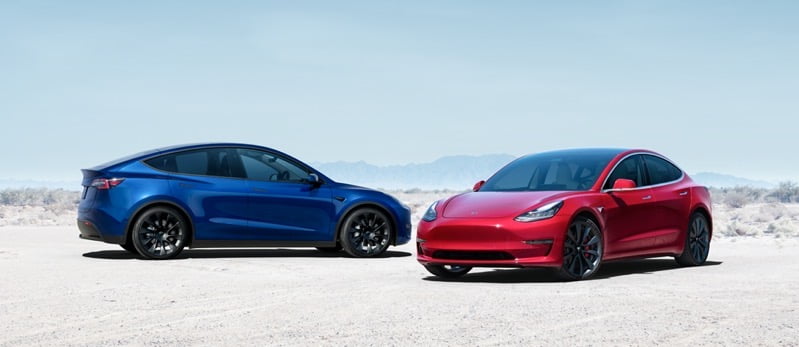 Tesla's Model Y was the overall best-selling vehicle in Norway during June, according to the latest country's automotive statistics (via @alex_avoigt).
The Model Y didn't just top electric vehicle (EV) sales in the country, but actually sold the most units of any car on the market — electric or otherwise. Tesla sold a total of 2,533 Model Ys in June, capturing 17% of all car sales in the month.
Tesla in 2022 as of June 30 in 🇳🇴 Norway with the largest market share of 11.8% growing YoY another 27% pic.twitter.com/w3sxMR3CWD

— Alex (@alex_avoigt) July 1, 2022
We reported last week that the Model Y was dominating Norwegian new car sales for both the month up to June 25 and year-to-date. It looks like Tesla held on to that lead and then some as the month drew to a close.
Tesla as a brand has sold a total of 8,062 cars between January and June, up 27.1% from the same period last year. The company currently commands an 11.8% market share in Norway, up from 7.6% this time last year.
In 2021, Tesla was the top-selling automotive brand in the country. 2022 could tell a similar story, judging by the carmaker's performance thus far.
Tesla in May made the tow hitch standard for all Model Ys sold in Norway. For the rest of the world, the tow hitch is available as an add-on when placing an order or after taking delivery.
Tesla on Saturday reported a delivery count of 254,695 vehicles for the second quarter of this year.