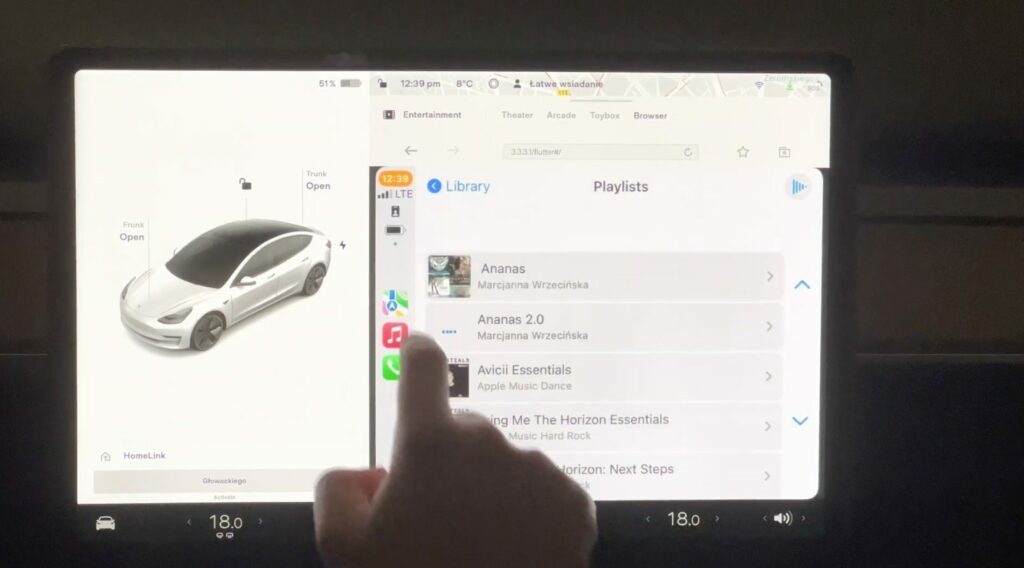 Back in January, Polish developer Michał Gapiński showed off his Apple CarPlay hack to run the latter software on his Tesla. The workaround was made possible by using a custom build of Android 12, running on a Raspberry Pi.
Later in February, Gapiński shared a video with Tesla North showing off the alpha build of his Android 12 CarPlay software in a Tesla Model 3.
Fast forward to today, the developer informed Tesla North he has released his first release of "Tesla Android" on Github for others to download and try. With Tesla Android, you'll be able to run Apple CarPlay or the app ScanMyTesla on your Tesla, to access vehicle logs from your vehicle.
Apple CarPlay, along with Apple Music, is one of the most-requested features that some Tesla users want in their vehicles. CarPlay is widely available in the latest cars, allowing owners an infotainment system that is synced to a user's iPhone, making it easy to send and receive messages with Siri, plus access Apple Maps, Apple Music and other supported CarPlay apps.
Check out the previous alpha build of "Tesla Android" below to see an idea of what it's all about: