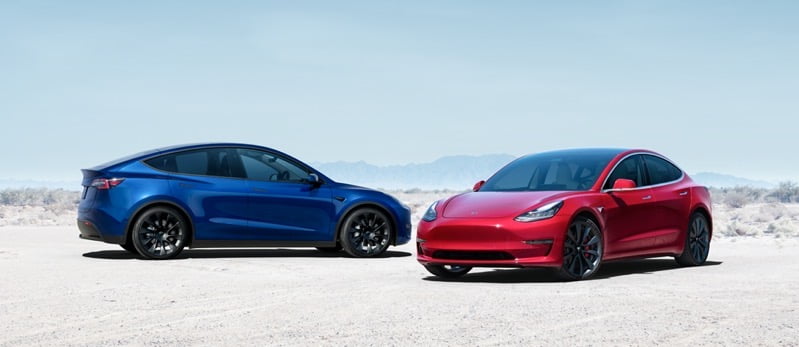 According to new data from electric vehicle advocacy group Veloz (via Green Car Reports), Tesla accounted for 78% of the 67,118 battery electric vehicles (BEVs) sold in California, the largest automotive market in the U.S., during the first quarter of this year.
Tesla's Model 3 was the best-selling plug-in vehicle (including both BEVs and plug-in hybrid electric vehicles) in California with 24,375 units sold, while the Model Y trailed behind in close second with a total of 23,117 units sold. Third place also belonged to Tesla, with the Model S at 3,557 units.
The Model X was in the seventh spot, rounding out four Tesla vehicles in the top 10.
The Hyundai Ioniq 5 and Ford Mustang Mach-E ranked fourth and fifth, at 1,959 and 1,664 cars sold, respectively. The Toyota Prius Prime, Tesla Model X, Jeep Wrangler 4xe, Nissan Leaf, and Volvo XC90 Recharge rounded out the top ten plug-in vehicles in California by sales volume in Q1 2022.
Plug-in vehicle sales in California were at a record high during Q1 2022, as were national sales. A total of 208,000 plug-in vehicles were sold across the U.S. between January and March, with 81,292 (or 40%) of those coming from California.
More than one-sixth of Tesla's global sales for Q1 2022, which saw the EV pioneer deliver a record 310,048 cars, came from California. Tesla also dominated overall EV sales in the U.S. for Q1, with the Model Y in the top spot.
Tesla in April reported a record-breaking $18.7 billion USD in revenue and $3.3 billion in net income for the first quarter.