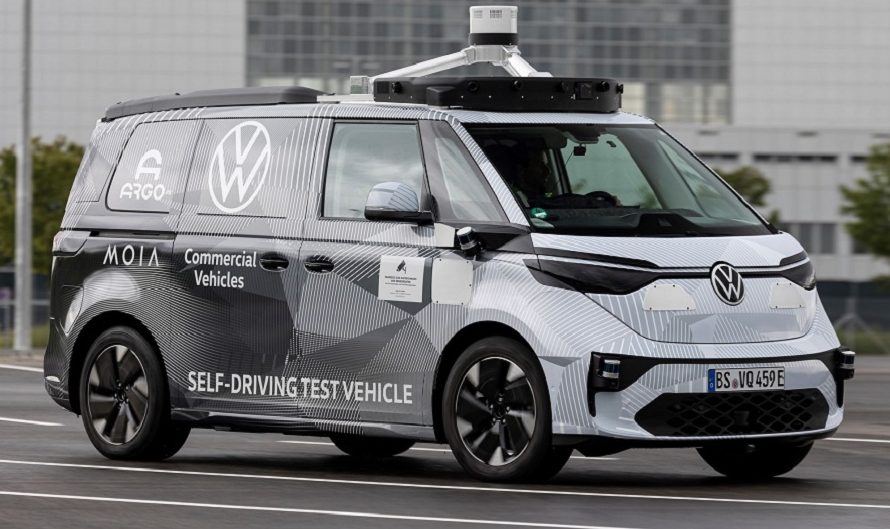 Following Volkswagen's launch of the ID Buzz electric vehicle (EV), the automaker's commercial units head has announced that the company is developing an EV to be used for self-driving taxi services.
Volkswagen is planning a self-driving taxi with a "special purpose vehicle" based on its ID Buzz, according to Automotive News Europe.
The vehicle will be fully-electric like the ID Buzz, but it will be designed specifically for driverless operation and could be used for things such as taxis/ride-sharing, delivery services and other shuttles.
VW CEO Details Advantages of Tesla's Supercharger Network https://t.co/qtTeUfrbMO

— TeslaNorth.com (@RealTeslaNorth) August 8, 2021
Head of Volkswagen's Commercial Vehicles Unit Carsten Intra said, "This will not be an evolution of the ID Buzz, but really a special purpose vehicle (SPV)." Intra continued, "We are still in the concept phase, it's not ready yet. We're going to need a big jump and not just bring the ID Buzz forward."
The SPV will use technology developed alongside Argo AI, a self-driving software tech company owned primarily by Volkswagen and Ford.
The upcoming Volkswagen SPV would also easily configurable seats to allow for more interior space for luggage and at least room enough for four passengers.
Volkswagen's ID Buzz electric passenger bus is set to include two variants and 11 different color options, and will be available in the U.S. market in 2023.