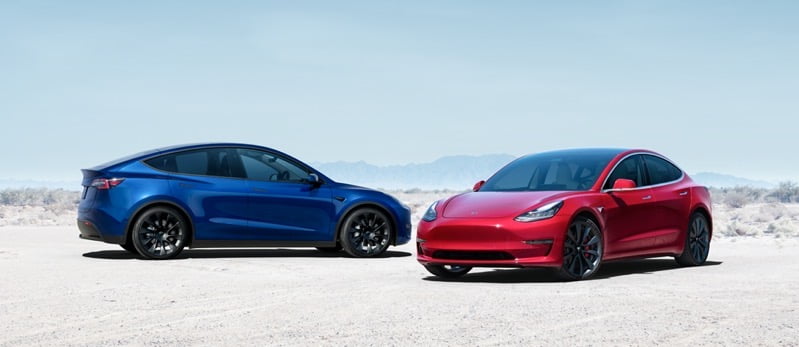 Before incentives, the Tesla Model Y Long Range now costs the same as a Model Y Long Range in Germany (via @tesla_adri).
The Model 3 is eligible for €6,000 in incentives in the country while the Model Y is only eligible for €5,000, so the Long Range trim of the former comes out just €1,000 cheaper than the Model Y Long Range if you do collect the available incentives.
Model 3 LR AWD is now as expensive as a Model Y LR AWD in Germany.

(Due to the model 3 being able to get 6000€ incentives and the model y only getting 5000€, the model 3 is 1000€ cheaper if you collect the incentives) pic.twitter.com/SSmL62AWKc

— Tesla_Adri (@tesla_adri) March 16, 2022
However, considering the Model 3, an all-electric sedan, is supposed to be cheaper than the Model Y, a crossover, this just goes to show what having a local production facility instead of having to import cars can do for sticker prices.
Tesla's Gigafactory near Berlin, Brandenburg, was cleared to start production earlier this month. Tesla has a delivery day event scheduled at Giga Berlin for March 22, where the first Berlin-made Model Y units will be handed over to customers. Company CEO Elon Musk is expected to attend the event.
It'll be interesting to see how Giga Berlin going online will affect prices in the rest of Europe. In addition, Tesla could eventually start producing the Model 3 in Germany alongside the Model Y to lower the prices of its electric sedan as well.
Tesla on Monday increased prices across its entire lineup in the U.S., Canada, Australia, and China. In the U.S., a Model Y Long Range today costs $62,990 USD before incentives.