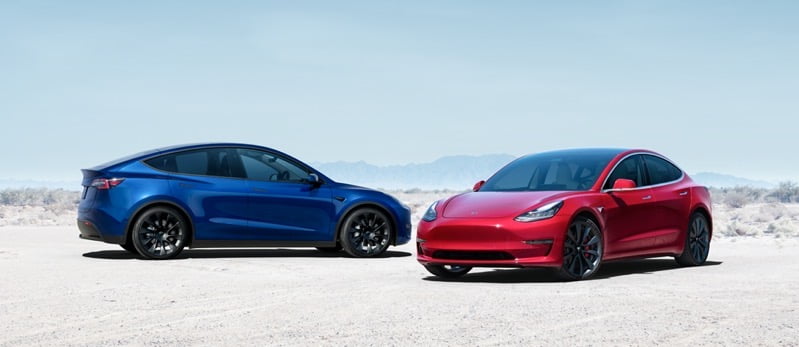 For those living in extremely cold climates and driving a newer Tesla Model 3 or Model Y with heat pump for its HVAC system, they are dealing with a problem where the climate control shuts down, resulting in loss of heat.
The issue is occurring in most countries that have cold climates and in Canada, we recently saw how one owner's warranty fix by Tesla would have resulted in a bill that's $5,700 CAD.
According to Teslarati's Joey Klender, Transport Canada told the site it has received 16 complaints about the Tesla Model 3 and Model Y heat pump system, as of Thursday.
Complaints are regarding "the performance of the HVAC system in cold weather conditions" on Model 3 and Model Y, said Transport Canada to the publication.
Transport Canada has subsequently opened an "Issue Assessment Investigation," to better investigate the issue; the investigation is not part of a recall of the vehicles this is happening to at the moment.
Earlier this week, details of the heat pump problem were revealed by a Tesla technician from Saskatoon to the Saskatchewan Tesla Owners Club, shared to the internet by @Model3owners.
"One of the observed causes of a climate failure that has been diagnosed is the front air intake flap freezing open, and blasting cold air into the system when driving on the highway, which is preventing the heat pump system ability to work correctly," according to the technician's explanation, wrote the local Tesla club.
"The cold air passes by a sensor, and tells the climate system it's failing, and then you get the famous error, and the compressor just stops. One of the things they're potentially going to do with software as a quick win is allow the compressor/system to keep working, even if the flap is not functioning properly. And of course they're trying to figure out how to prevent this in the first place," said the club.
Tesla CEO Elon Musk responded to @Model3Owners with "great explanation!", essentially validating what was said about the heat pump issue.
Great explanation!

— Elon Musk (@elonmusk) January 12, 2022
For now, Tesla is trying to fix the problem with a software update, as 2021.44.30.6 was released yesterday and 2021.44.30.7 just today. We have still yet to hear reports of owners saying these software updates have addressed the loss of climate control issue, but stay tuned.
Are you dealing with Tesla's heat pump issue that has caused heaters to fail in cold climates?