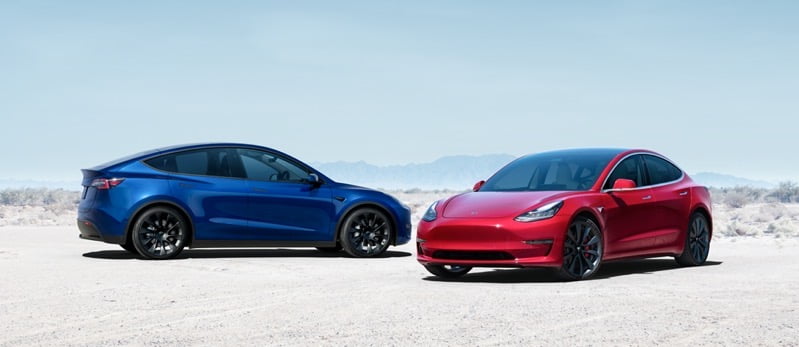 According to data collected by AutoCount and shared to Reddit, Tesla has been absolutely crushing it in California this year so far.
During the first three quarters of the year (January to September), a whopping 79,850 Tesla cars were registered in the state of California between the Model 3 (34,995), the Model Y (42,624), and the Model S (2,231).
While the Model X didn't make it into the list of top-sellers (Fremont lines were constrained and focused on the Model 3 and Model Y), it's safe to assume the luxury crossover's sales would put Tesla over the 80,000 registrations mark.
Both the Model 3 and Model Y absolutely dominated their respective segments, with the Model 3 accounting for 40.8% of all 'near luxury' light vehicles registered, and the Model Y commanding a 40.9% market share in the 'luxury compact SUV' segment.
Looking at the numbers, the Model Y outsold the Honda CRV and even the Chevy Silverado pickup truck in the 'Light Trucks' category, beating all sales in every segment aside from the Toyota RAV4.
In August, Tesla surpassed 1 million cumulative sales for the Model 3. The Model Y has rallied hard this year, with California registrations for Tesla's all-electric CUV up 85% year-over-year in the second quarter.
Tesla has managed significant growth during a year where production across the entire automobile industry was constrained as the chip shortage worsened and the world continued to reel from the aftermath of the COVID-19 pandemic.
With these results, Tesla has surpassed Nissan to become the 5th largest carmaker in California, with a 5.5% market share. You can see the full California Auto Outlook report here.