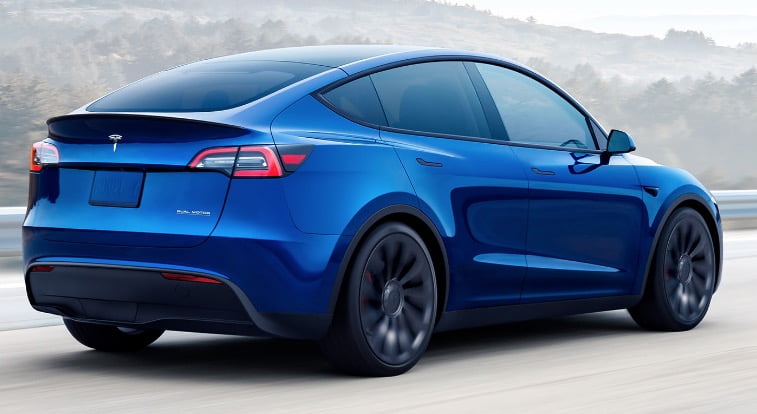 Tesla has deployed a voluntary recall on certain Model 3 and Y units manufactured between December 2018 and March 2021, to check that brake caliper bolts were properly fastened to the vehicle's frame, according to electrek.
The National Highway Traffic Safety Administration (NHTSA) has yet to post the official recall notice, and the news was shared directly from Tesla. While the recall is largely proactive, and no crash or accidents have been associated with this specific problem, Tesla emailed affected owners and encouraged them to have these bolts inspected.
U.S. Senate Panel Pushes EV Tax Credit of Up to $12,500 https://t.co/Vj0muSSumi

— TeslaNorth.com (@RealTeslaNorth) May 28, 2021
In the message, Tesla said, "On certain vehicles, the brake caliper bolts may not have been secured to the correct specification. If one or more of these bolts are not secured to the correct specification, the bolt(s) may loosen over time and, in very rare circumstances, may become loose enough or separate such that the brake caliper contacts the inner surface of the wheel rim. In such rare circumstances, abnormal noise may occur, and the wheel may be prevented from freely rotating, which could cause tire pressure loss."
Tesla continued, "Tesla has decided to proactively recall certain Model 3 and Model Y vehicles to inspect brake caliper bolts. This recall applies to certain Model 3 vehicles built between December 2018 and March 2021 and certain Model Y vehicles built between January 2020 and January 2021."
While the message doesn't state how many vehicles are affected by the recall.
Tesla's Model 3 and Y recently lost certain NHTSA safety feature ratings in the aftermath of switching from radar to a pure vision camera sensor system.
Contributing Writer at TeslaNorth.com from California's southeast Bay Area. Covers electric vehicles, space exploration, and all things tech. Loves a good cup of coffee, live music and puppies. Buying a Tesla? Click here to get 1,000 free Supercharging miles.