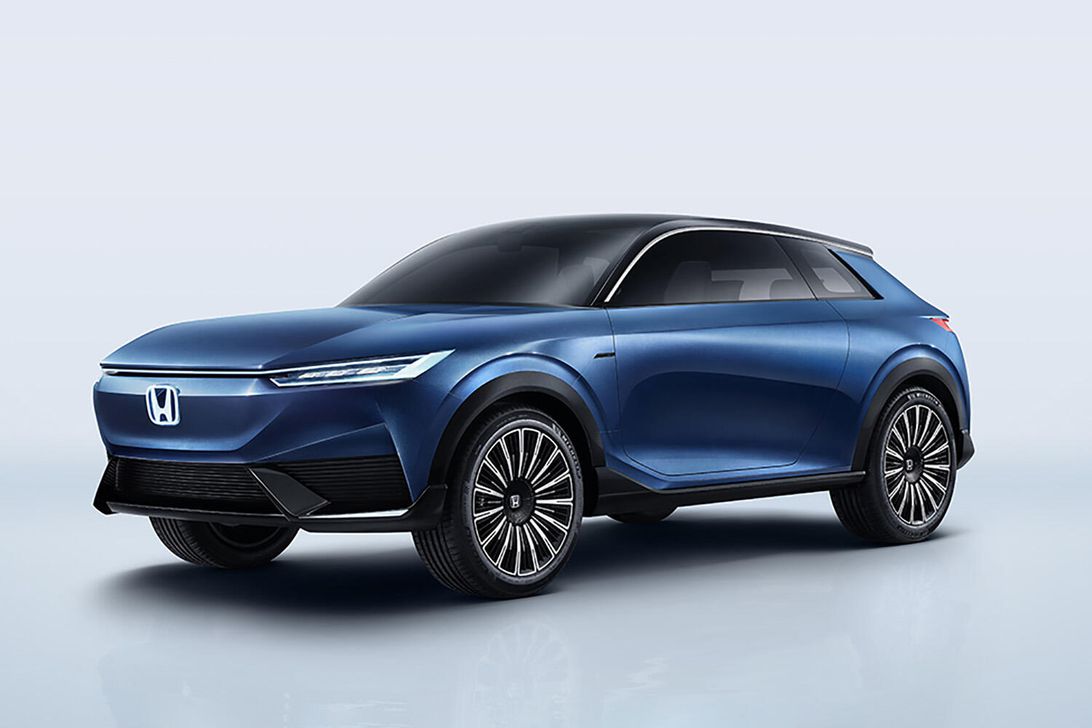 Honda Electric SUV Concept Unveiled at Beijing Auto Show in Fall 2020.

On Thursday, Honda announced plans to sell two fully-electric SUVs in the US in 2024, with hybrid gas-electric versions of many of its top-selling models also expected soon, according to Associated Press.
The news comes amid an acknowledgement that the company has work to do to comply with President Joe Biden's emissions-reduction goals, as well as a California ban on new gas car sales by 2035.
The models, which will be born out of a partnership with General Motors (GM), where Honda creates the aesthetics and "tops" of the models, while GM creates the EV underpinnings.
Honda US Sales Chief Dave Gardner told press that one of the SUVs will be made for Honda, while the other will be from the Acura brand, with more details expected later in 2021.
While Honda certainly isn't leading the race to electrification, and has yet to share a timeline for going all-electric, the company has set a goal to become carbon-neutral by 2050. Gardner also recognized that President Biden's EV policies focus on getting to zero emissions, rather than just reducing them, as Honda plans to do with many of its internal combustion vehicles in future models.
Recently, when asked about its electric car plan, Acura didn't say much, other than it wanted to focus on being a performance brand. Is this a case of too little, too late for Japanese automakers like Honda? It seems Japanese ingenuity with vehicles is again being usurped by big technology companies like Tesla and other upstarts.