Tesla tonight released its Model Y Standard Range Rear-Wheel Drive (RWD), along with launching its 7-seat options for its SUV.
While we've seen some images of third row seats of the Model Y, we now have some clearer images, leaked to Rob over at Tesla Daily.
The images received by the YouTube channel shows off the Model Y third row from various angles. In the image above, we see how the seats look in the third row. It says Tesla should be sharing these images "soon".
Below, we see how the third row looks with the hatch open, and trunk space available:
Another pic shows the third and second row seats folded down flat:
This picture shows off the "easy entry into third row", detailing how the second row can fold forward to let people into the rear seats:
The picture below shows off the headrests for the 6th and 7th seats: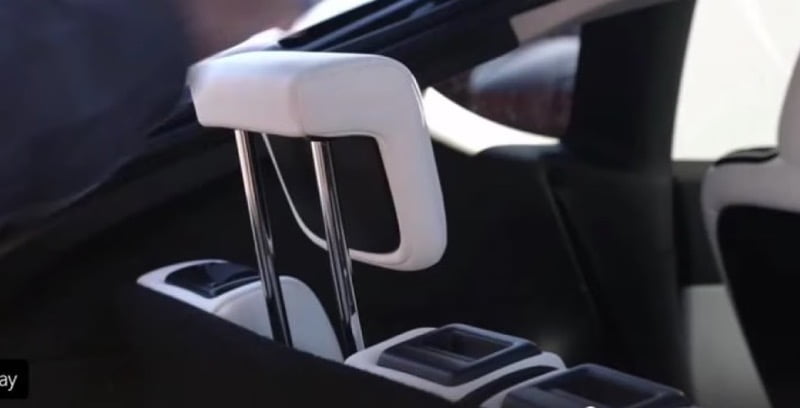 It includes premium interior and sound for no extra charge, the same as what Black and White interior upgrades are getting, despite the latter being a $1,000 USD upgrade.
Currently, the Model Y RWD is delivering in 2-5 weeks and starts at $42,990 USD.