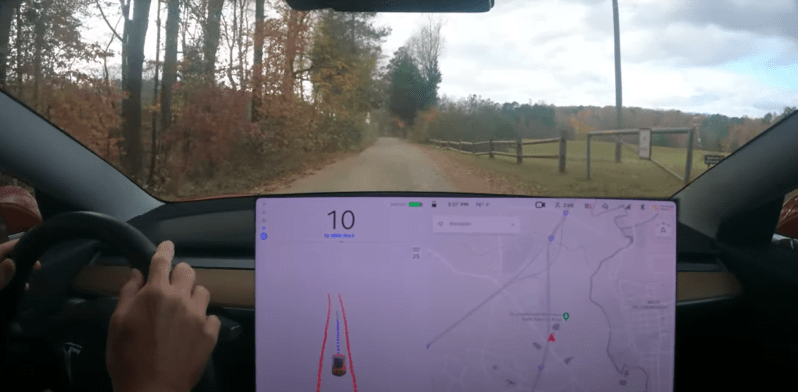 We have another video demo of Full Self-Driving beta, this time coming from Zeb Hallock, who shares his Tesla Model 3 RWD cruising along narrow gravel roads at night and more.
FSD beta impresses with its ability to navigate these narrow gravel roads, despite being at night. The roads have no lines or lane markings whatsoever and for the most part, FSD beta running version 2020.40.8.13 (with the latest navigation maps update) is able to handle it without issue.
We should be seeing another FSD beta software update on Friday, as Tesla has been releasing them to testers on a weekly basis.
You may recall Hallock previously shared FSD beta videos last month, and again he puts FSD to the test along gravel roads again in North Carolina.