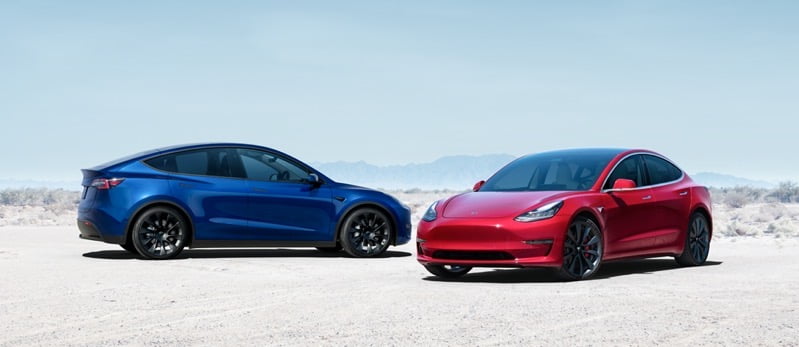 Tesla China has issued a 'recall' for 107,293 Model 3 and Model Y units manufactured at Gigafactory Shanghai (via @cyfoxcat).
The cause of the issue is related to AMD Ryzen chips Tesla switched to last year for the infotainment systems in its cars. Apparently, the microprocessors that units made in China were fitted with may overheat while the car is charging.
The recall was announced by China's State Administration for Market Regulation in a notice on its website. According to the authority, Tesla electric vehicles (EVs) produced at Giga Shanghai between October 19, 2021, and April 26, 2022, are subject to recall.
Tesla China is recalling some domestic Model 3 and Model Y electric vehicles with production dates between October 19, 2021 and April 26, 2022, totaling 107,293 units, due to a problem with AMD chips that may overheat during charging.

Tesla will solve the problem through OTA. pic.twitter.com/jIUzvroOzg

— Yan Chang (@cyfoxcat) May 16, 2022
While the number of affected vehicles is pretty high, the recall actually isn't all that serious. In fact, Tesla will ship a fix to the problem in an over-the-air (OTA) update. The solution makes this more of a "virtual" recall than what calling back more than 100,000 cars would typically look like.
Last week, Tesla issued a similar 'recall' in the U.S. for the Model S, Model X, Model 3 and Model Y over the same potential problem, with a software update to address the concern.
This isn't the first time Tesla has recalled its cars and rectified the underlying issue virtually with a software fix. It isn't even the first time Tesla has conducted a virtual recall in China.
Tesla last month recalled 14,684 imported and Shanghai-built Model 3 units in China over a problem with Trade Mode that was later fixed with an OTA software update.
Back in February, the EV maker issued a recall applying to 26,047 Shanghai-made Model 3/Y units, because of a heat pump issue that could cause reduced heat pump and defrost performance. The heat pump problems were addressed in another OTA update.
While it is not clear if the recall only applies to Model 3s and Model Ys in China, a healthy portion of units manufactured at Giga Shanghai is exported to other parts of the world. That being the case, Shanghai-made Model 3/Y units outside China may be getting the OTA fix as well.
Production at Giga Shanghai ground to a halt in March as China grappled with a massive COVID-19 outbreak and local authorities imposed strict lockdowns in Shanghai.
Assembly lines at the factory were silent for 24 days between two lockdowns. At a run rate of about 2,100 cars a day, Tesla lost out on over 50,000 units as a result. The company has a lot of ground to regain right now.
Giga Shanghai on Sunday exported its second batch of fully-assembled EVs since resuming production on April 19