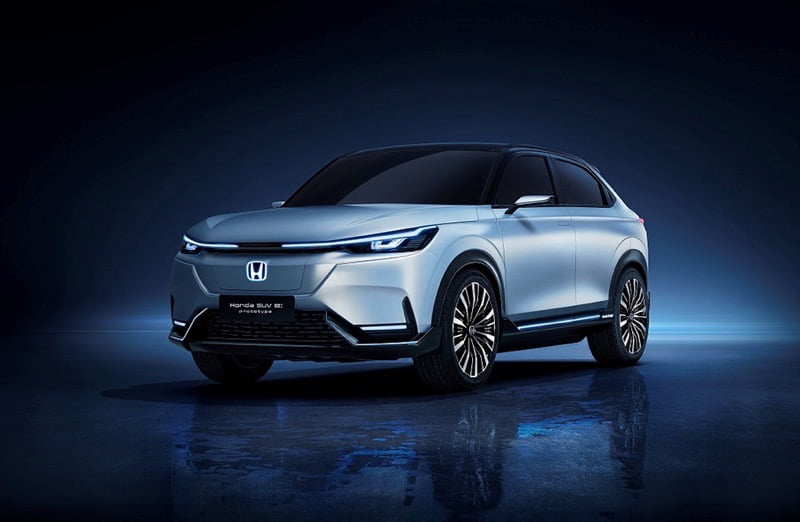 Honda will soon unveil where it will manufacture its all-electric Prologue and Acura crossover EV, with an announcement coming "soon", according to a spokesperson to Automotive News.
Two electric vehicle models from Honda will launch in the U.S. in 2024, as part of a deal with GM for the vehicle batteries. Honda is cautious about the demand for EVs and adoption rates, according to one of its U.S. executives.
"We've told our Honda dealers that initially this is going to be very regional" in regards to EV sales, said Dave Gardner, executive vice president of Honda's U.S., in a media briefing.
"What is the consumer uptake? Right now, I think that's something that's a little out of whack", referring to other companies rushing EVs to market.
Gardner believes EV demand is driven by increasingly higher state and national fuel economy standards and only one company—Tesla— has reaped the rewards, dominating sales in "very select markets".
Honda says supply chain disruptions have slowed recovery in the U.S., and it's even flying in parts due to backlogs at container ports. But for 2022, it expects sales to remain roughly on par with its 1.47 million cars sold in 2021.
The company added hybrid sales of its CR-V and Accord increased by 65% last year to 107,000 cars. It is increasing hybrid output and believes buyers will first transition to the latter, then jump to all-electric cars in the future.
The Japanese automaker is targeting 2040 to phase out gasoline car sales worldwide.