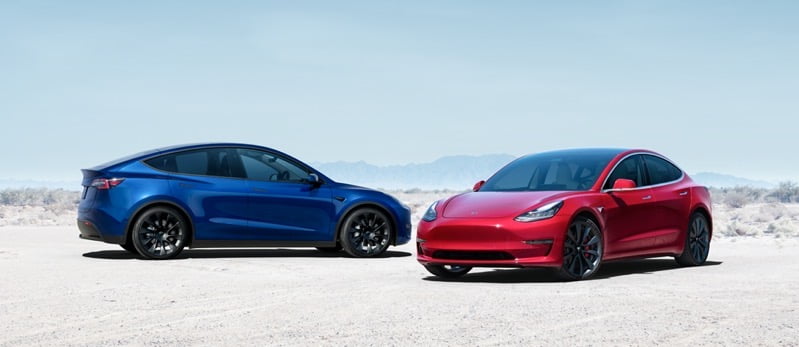 Consumer Reports announced on Thursday it has removed the Tesla Model 3 from its 'Top Pick' status, after the electric automaker has started to move away from reliance on radar, but instead cameras for the new Tesla Vision transition.
Citing the NHTSA removing a check mark for Forward Collision Warning (FCW), Automatic Emergency Braking (AEB), lane departure warning (LDW) and dynamic brake support, for Model 3 and Model Y vehicles on or after April 27, Consumer Reports says it will no longer list the Model 3 as a 'Top Pick'.
Consumer Reports also points out The Insurance Institute for Highway Safety (IIHS) also "plans to remove the Model 3's Top Safety Pick+ designation."
"It is extremely rare for an automaker to remove safety features from a vehicle during a production run, even temporarily, but this isn't the first time that Tesla has done this," says Jake Fisher, senior director of CR's Auto Test Center.
Tesla says the transition to Tesla Vision means some features may be limited or inactive, including:
Autosteer will be limited to a maximum speed of 75 mph and a longer minimum following distance.
Smart Summon (if equipped) and Emergency Lane Departure Avoidance may be disabled at delivery.
"In the weeks ahead, we'll start restoring these features via a series of over-the-air software updates. All other available Autopilot and Full Self-Driving features will be active at delivery, depending on order configuration," explains Tesla.
Consumer Reports points out some Model X vehicles in 2016 were sold without AEB, but added six months later via software update.
Today, a new Model Y customer took delivery of their compact crossover SUV without radar. The vehicle software included the interior cabin camera to become activated for the first time, to monitor driver attention while on Autopilot. This software update may roll out for other Model 3 and Model Y owners at some point as well.