Ford has officially released a new variant for its electric F-150 Lightning, coming to U.S. markets in spring 2022.
According to a press release on Monday, Ford has announced the F-150 Lightning Pro variant, which the company says is the "first-ever all-electric F-Series truck, purpose-built for commercial customers." Registrations officially opened Monday on the company's website, and the electric truck's Pro variant will be primarily sold as commercial vehicles for the time being.
With a $39,974 (USD) MSRP before incentives and an estimated 230 miles of range for the Ford F-150 Pro standard range edition, the company has also shared plans for an extended range variant, which is set to feature 300 miles of range and an MSRP of $49,974. In addition, the variants will offer 426 and 563 horsepower, respectively.
Ford CEO Jim Farley said, "F-150 Lightning Pro represents so much more than an electric workhorse – it's made for commercial customers inside and out, it gets better over time, and it's totally plugged into always-on services that can help business productivity."
Farley continued, "As more companies make the commitment to go carbon neutral, they are going to expect electric products that can integrate into their operations easily. Ford is so uniquely positioned to answer this call because we have a zero-emissions pickup and van, many of our customers want both vehicles in their fleet."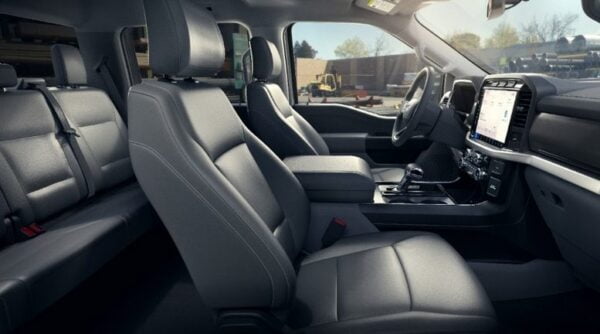 Back on Friday, Farley announced there were over 44,500 reservations for the original F-150 Lightning in less than 48 hours, which drew a "congrats!' reply from Tesla CEO Elon Musk.
Congrats!

— Elon Musk (@elonmusk) May 22, 2021
Contributing Writer at TeslaNorth.com from California's southeast Bay Area. Covers electric vehicles, space exploration, and all things tech. Loves a good cup of coffee, live music and puppies. Buying a Tesla? Click here to get 1,000 free Supercharging miles.