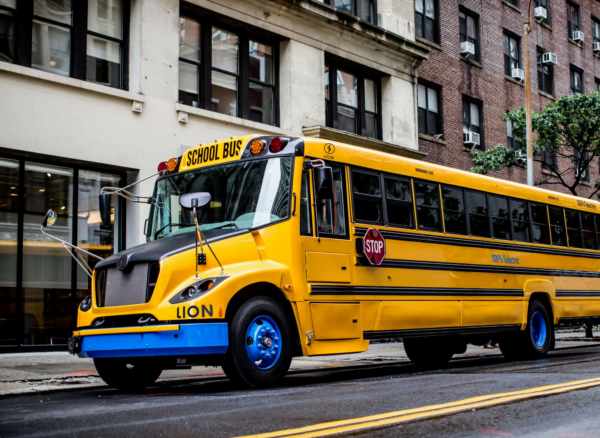 Canada's Lion Electric announced on Friday plans to build a new U.S. manufacturing facility in Joliet, Illinois, set to be the largest all-electric medium and heavy-duty production facility in the country.
The plant will also give the Canadian company the chance to meet the growing demand for "Made in America" electric vehicles (EVs), with an initial investment from Lion of at least $70 million (USD) over the course of the next three years.
The location of Lion Electric's U.S. factory is now known: JOLIET, ILLINOIS, HERE WE COME! ?

900,000 sq-ft; 20,000 all-electric MD & HD vehicles annual capacity; first vehicles ready by the end of 2022; another great LION MILESTONE!

Learn more: https://t.co/9zyYG89tsz pic.twitter.com/Znl9JvqWJH

— Lion Electric (@LionElectricCo) May 7, 2021
The plant will be built in a 900,000 square-foot warehouse, and construction is expected to begin in the second half of 2021, with vehicles being produced in the second half of 2022.
Lion's facility is also estimated to bring as many as 745 clean energy jobs to the Illinois town, and aid the company in scaling production to reach a growing number of U.S. customers.
In February, an L.A. school district announced plans to buy electric buses from Lion Electric, with 10 of the zero-emission vehicles expected to help serve over 600,000 K-12 students in the L.A. county, which also the second-largest school district in the U.S.
The company has also signed a deal for 60 of its electric buses to go to Quebec-based Autobus Groupe Séguin, alongside a separate deal to supply Amazon with as many as 2,500 electric delivery trucks.
Contributing Writer at TeslaNorth.com from California's southeast Bay Area. Covers electric vehicles, space exploration, and all things tech. Loves a good cup of coffee, live music and puppies. Buying a Tesla? Click here to get 1,000 free Supercharging miles.