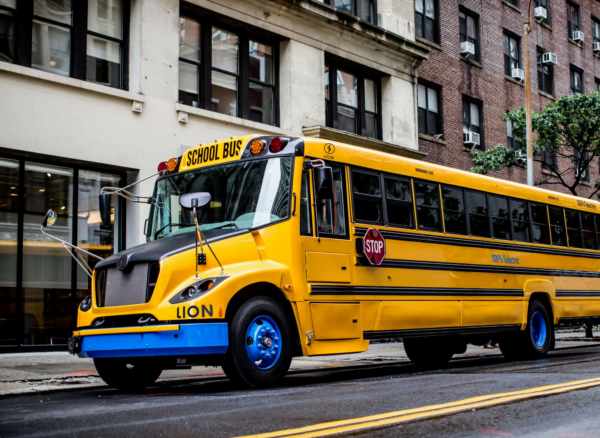 Lion Electric recently erupted onto the commercial electric vehicle (EV) scene through deals with Amazon and Quebec's Autobus Groupe Séguin, among others.
In a press release Thursday, Lion Electric announced its plan to supply the Los Angeles Unified School District (LAUSD) with 10 zero-emission school buses, following similar deliveries to a school district in Sacramento.
LAUSD is the second-largest school district in the US, so these buses are expected to serve over 600,000 students K-12.
Canada's Lion Electric to Supply Up to 2,500 Trucks to Amazon https://t.co/MTcSNKVilJ

— TeslaNorth.com (@RealTeslaNorth) January 19, 2021
CEO and Founder of Lion Electric Marc Bedard said, "LAUSD is possibly the most well-known school district in the United States, and we are pleased to have been chosen as a key partner in their journey toward zero-emission school bus operations."
Bedard continued, "These all-electric buses signify the district's commitment to improving the local environment and the health of its communities, and we are confident that they will meet and exceed the expectations of the operators and students."
The buses were partially funded by the California Energy Commission's (CEC) School Bus Replacement Program, which worked closely with Lion Electric and LAUSD to offer options according to the requirements of the CEC program.
As the world continues to move towards sustainable transportation, the implications of switching from larger, higher-emission vehicles such as buses, delivery vehicles, and the like, to all-electric versions will be a major factor in reducing total global emissions. Lion Electric, like many companies, is putting its best foot forward in trying to produce and standardize such technology.