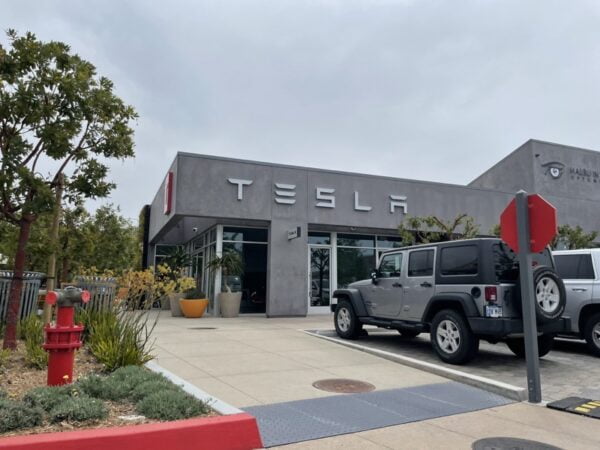 Following data privacy concerns in China over Tesla's use of footage generated by its vehicles, the company is taking steps to improve the way it stores and shares this data.
On Thursday, Tesla said it had plans to produce a platform that gives vehicle owners in China access to the data created and stored by their vehicles, according to Reuters.
In the statement, Tesla said it hopes to launch the new platform later this year, set to be the first data-sharing platform of its kind from any automaker.
Tesla Releases Crash Data from Auto Shanghai Protester, Countering Claims https://t.co/Q1kUlX8x5s

— TeslaNorth.com (@RealTeslaNorth) April 23, 2021
While auto companies have outfitted their vehicles with cameras, sensors, and other live capturing technology for several years now, regulators around the world have struggled to know what should be done with the creation and storage of these data sets.
Last month, Tesla stated that all of its data generated in China would be stored on Chinese servers, following a country-wide military ban on Tesla's vehicles in March, prompted by similar privacy concerns and questions about how Tesla used the data.
Since the event, however, Tesla has been working to strengthen relationships with Chinese regulators, by being present at high-profile regulator meetings in Beijing, though it used to deal with the safety agencies more quietly and on an as-needed basis.
Contributing Writer at TeslaNorth.com from California's southeast Bay Area. Covers electric vehicles, space exploration, and all things tech. Loves a good cup of coffee, live music and puppies. Buying a Tesla? Click here to get 1,000 free Supercharging miles.