Image via u/StreamKimPetras 
Tesla has quietly brought back Enhanced Autopilot (EAP) as an in-app purchase Autopilot Upgrade, available for $4,000 USD, targeting older models that do not the functionality.
Enhanced Autopilot brings Navigate on Autopilot, Auto Lane Change, Autopark and Summon, at the cost of $4,000 in the United States, spotted on late Friday by Reddit user u/StreamKimPetras.
For those that purchase Enhanced Autopilot, Full Self-Driving Capability will reduce to $5,000 USD, according to a user who made the EAP purchase above.
In Canada, the price is $5,300 for Enhanced Autopilot and Full Self-Driving drops to $6,700 after, for a total price of $12,000—excluding taxes.
The return of EAP as an in-app purchase option is yet another way for Tesla to push for Autopilot revenue at the end of quarter push.
Many have questioned the value of Full Self-Driving Capability even at $8,000, as it's a steep price to taste what's possibly coming as the future of automated driving.
The dream of a Tesla 'Robotaxi' is not quite here here, but Elon Musk wants you to pay for it, despite being far from full Level 5 autonomy, that requires no human intervention.
Are you making any impulse Autopilot purchases today?
Update: Looks like Traffic-Aware Cruise Control is also showing up for the Full Self-Driving upgrade in Canada and the USA, according to Reddit, but many have noted this appears to be a typo, as TACC is part of Auto Lane Change.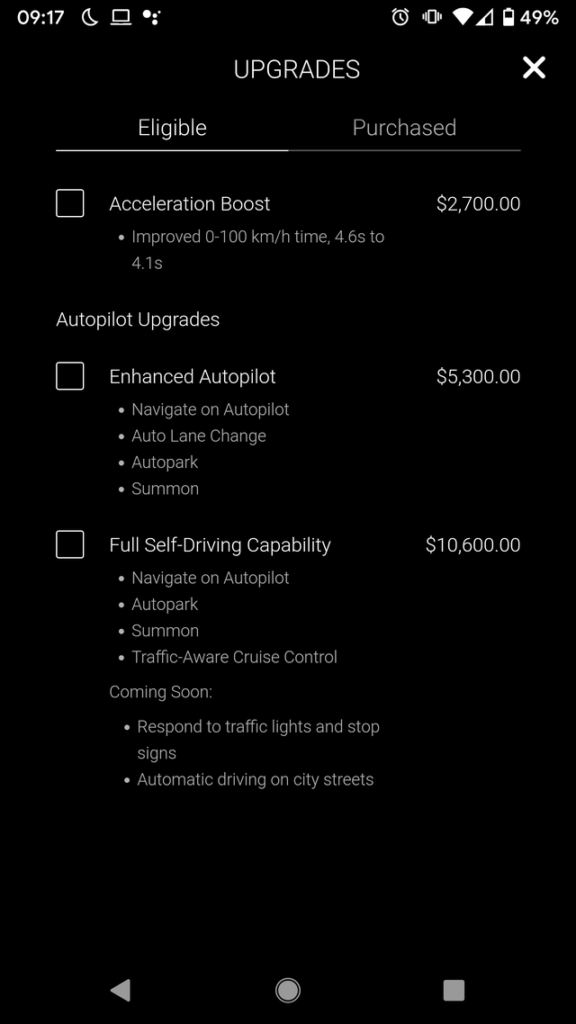 Update: Tesla says you have until September 30 for this upgrade (via Reddit), according to emails to customers. Here's what it says:
"Between now and September 30, purchase Enhanced Autopilot for $4000 to access additional capabilities including Navigate on Autopilot, Auto Lane Change and Autopark," explains Tesla.
"Navigate on Autopilot and Auto Lane Change will take on merges, interchanges, exits and pass slower cars, with your active supervision, guiding you from on-ramp to off-ramp. For even more convenience, skip the long walk through the parking lot with Summon and watch as your car comes to you," says the email.
"To upgrade from Autopilot to Enhanced Autopilot, visit the 'Upgrades' menu in the Tesla app or log into your Tesla Account," concludes the email.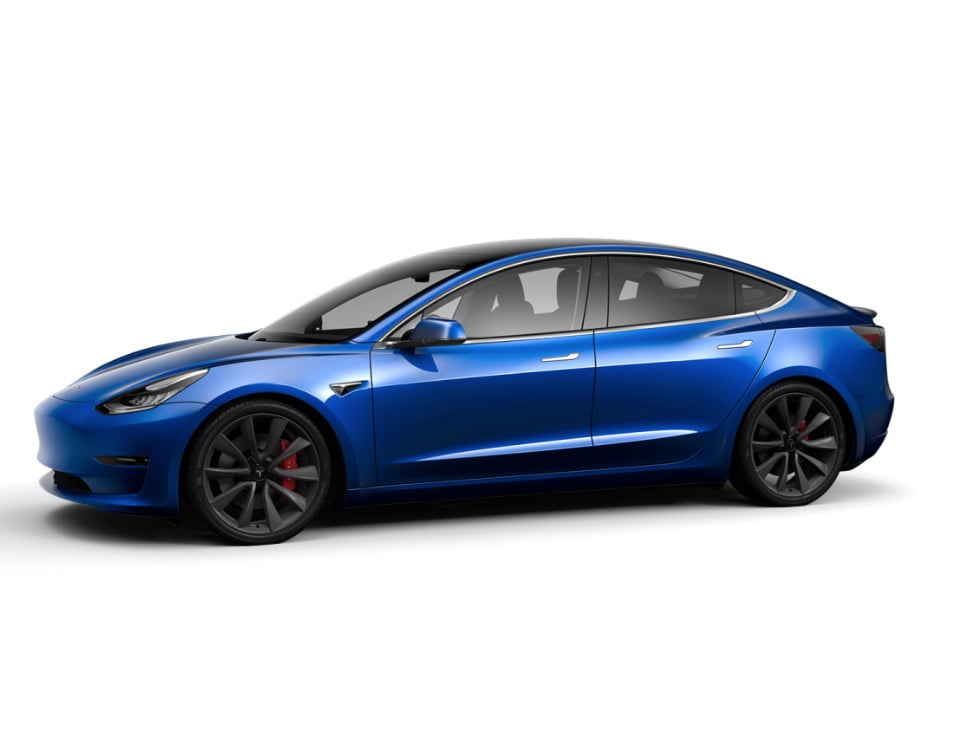 Senior Editor at TeslaNorth.com. Can't stop thinking about the EV revolution. Email: jerry@teslanorth.com