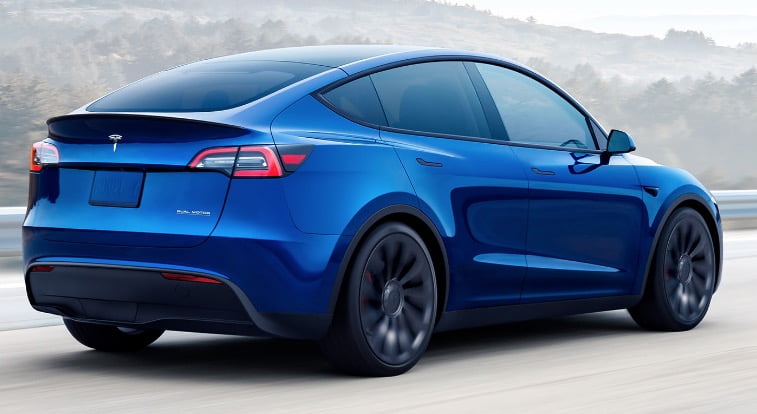 Tesla is now offering Model Y Standard Range all-wheel drive (AWD) configurations produced at Gigafactory Texas to customers, according to an email the company sent to reservation holders in the Austin area and nearby (via @mmsganesh).
The new Model Y AWD trim is the first vehicle being produced at Giga Texas, and it features Tesla's new structural battery pack with next-generation 4680 cells.
Customers who take Tesla up on its offer will be able to take delivery of their Model Y "within weeks," the email said.
BREAKING: Official confirmation about Giga Texas Model Y. 279 miles range and 0-60 in 5 seconds pic.twitter.com/9BDi9mghuF

— Ganesh (@mmsganesh) May 17, 2022
A reply from another Tesla customer confirmed the option was available by logging into their account online and looking for the 'Accelerated Delivery Available' option.
Got it – thank you! Sticking with my ~330 mile range MY at the price I locked in Sept 😁

— Patrick ODonnell (@patoirish) May 18, 2022
This is the first time Tesla is offering the new Model Y configuration to customers. The Model Y Standard Range AWD received EPA approval in March, but it was previously only available to employees.
The new Model Y AWD with 4680 battery cells has an EPA-rated range of 263 miles on a highway, 292 miles in the city, and 279 miles combined. The variant is no slouch either, capable of going 0-60 mph in 5.0 seconds.
According to Tesla's inventory, a base five-seater Model Y Standard Range AWD with 19″ Gemini Wheels and less than a handful of miles on the odometer can be had for $60,990 USD. The car also includes perks like Autopilot, Supercharger Network Access + Pay-as-you-go, and a 1-year Premium Connectivity Trial.
According to a report from last month, Giga Texas will also build Model Ys with the older 2170 battery cells while 4680 battery cell production ramps up. Tesla has asked battery supplier Panasonic to speed up the development of its next-generation 4680 batteries and also increase the supply of the older 2170 battery cells.