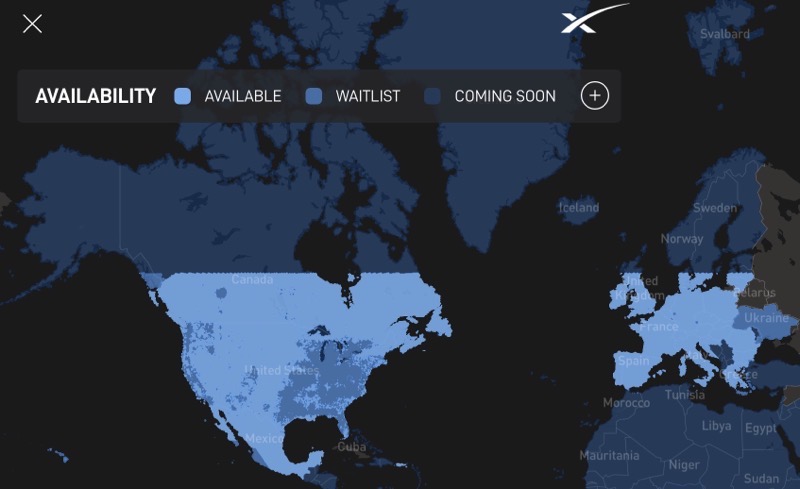 In late March, SpaceX debuted a Starlink internet availability map, showing which regions of the world had access to the satellite internet immediately and those that had to be on a waitlist.
Fast forward to today, SpaceX has updated the Starlink map to now improved availability by region, showing areas where the internet is "available", "waitlist" and "coming soon".
Updated Starlink availability by region https://t.co/uxLqoNpr7M

— Elon Musk (@elonmusk) May 13, 2022
SpaceX also announced Starlink is now available in 32 countries around the world.
The next Starlink launch is set for Friday, May 13 at 3:07pm PDT, from Vandenberg Space Force Base in California, where SpaceX's Falcon 9 rocket will send a batch of 53 satellites into lower Earth orbit.
A second Starlink launch, back-to-back, will take place on Saturday, May 14 at 1:38pm PDT from Cape Canaveral, Florida.