Tesla has increased the price of its Model Y Performance in China, raising the price by 10,0000 RMB ( about $1,551 USD) to now cost 387,900 RMB (about $60,192.73), as noted by @42how_.
The electric vehicle company announced the price increase on its official Weibo account, with an English translation of the post saying, "adhering to the principle of price transparency, Tesla will continue to bring you better products and experiences."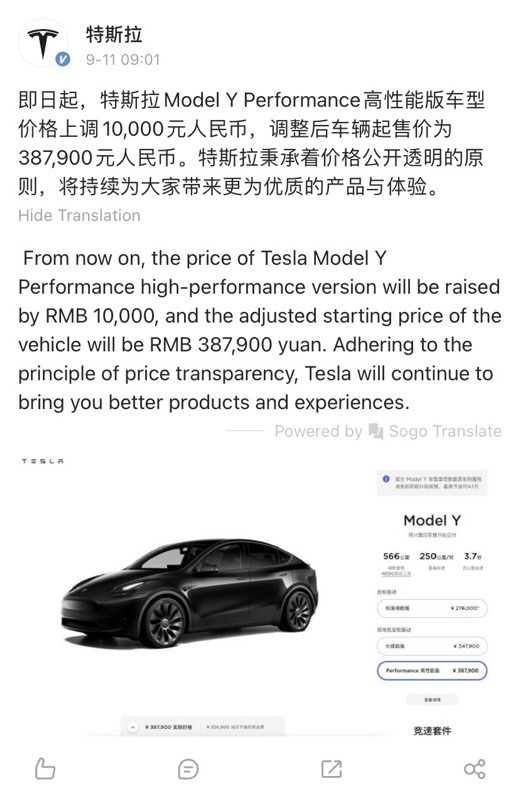 Back in March of this year, Tesla increased the price of the Model Y in China by 8,000 RMB (about $1,200 USD). Last month, Tesla increased the price of the Model S and X in China as well.
It's unknown what is the reasoning behind the price increase for Model Y, but Tesla continues to adjust its prices throughout the year, as it continues to deal with a global semiconductor shortage and also supply chain constraints.
Regardless, Telsa's Gigafactory in Shanghai saw huge export numbers in August, as huge numbers of Model 3 and Model Y continue to be made for Europe and throughout the region. Tesla's China EV sales ranked second in the nation last month.