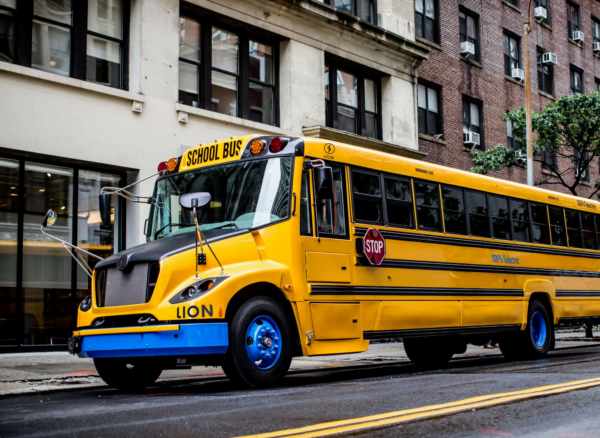 On Monday, Canadian Prime Minister Justin Trudeau and Premier of Quebec François Legault together announced plans of an equal investment of nearly $100 million (CAD) into Lion Electric, with the money going towards the establishment of a highly-automated battery pack assembly plant in Saint-Jérôme, according to a press release.
The Lion Electric project, which is valued in total at nearly $185 million (CAD), is expected to create 135 jobs upon the completion of construction in 2023. Over the longer term, the project is expected to gain an additional 150 jobs on top of those created upon completion.
It is with great enthusiasm that we announce today the construction of Lion's battery plant and innovation center in the province of Quebec!

To view the official press release: https://t.co/6kTcZDavFu pic.twitter.com/BLLyBjiRSN

— Lion Electric (@LionElectricCo) March 15, 2021
The battery pack assembly plant will also include a research and development (R&D) innovation centre, where it will test and refine products like batteries for emergency vehicles, energy storage capacity, battery performance, and more.
On Lion Electric's role in the transition to an electric vehicle future, Trudeau said, "With today's announcement, we are continuing to take steps to support our Canadian businesses, invest in innovation, and protect the environment. It is because of companies like Lion Electric that we are accelerating our transition to a resilient and competitive clean growth economy."
Earlier this month, Lion Electric received a separate investment from the Canadian government, in order to improve public electric transit and electric school bus production.