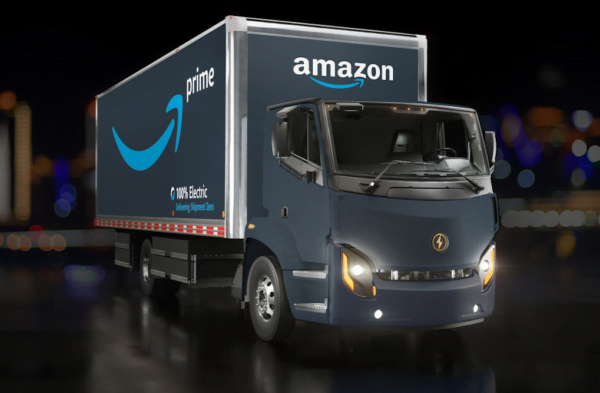 Electric trucks will eventually make up a major cornerstone of the electric vehicle (EV) industry, especially given their role in supply chain delivery – and many of them already starting to make a buzz.
On Monday, it was revealed that Quebec-based EV company Lion Electric has entered an agreement with Amazon for the delivery of up to 2,500 trucks to the company by 2030, according to a filing with the US Securities and Exchange Commission (SEC) (via The Logic).
On the last #CALSTARTUpdate of 2020, @LionElectricCo took us through an exciting, LIVE walkthrough of their facility and two of their newest #ElectricVehicles

You can watch of Season 1 of CCTU on our website at https://t.co/vXYBb7QyEt pic.twitter.com/WsL1NA71dg

— CALSTART (@calstart) December 29, 2020
In addition to providing Amazon with its Lion6 and Lion8 electric trucks, Lion Electric will also build a $180 million plant in which it will produce EV batteries. Despite an overwhelming amount of praise from Amazon – including a bid to buy up to 20 percent of the company – Lion Electric has struggled to secure funding from the federal Strategic Innovation Fund, a Liberal effort to bolster innovation in the country, ultimately bringing into question whether the company will be able to build the plant at home or abroad.
Lion Electric is expected to go public in March, through a merger with NYSE-listed SPAC Northern Genesis Acquisition.
President-elect Joe Biden is set to take office later this week, which will have major implications for the EV industry as a whole and for Lion Electric, as they consider building a plant in the US to supply Amazon with trucks. In either case, the company is planning to announce the development of the new plant by the end of the month.