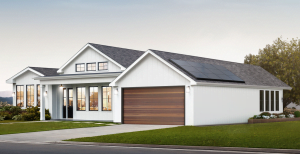 Tesla Solar is no longer offering just small, medium, and large packages for its solar panels.
Instead, the energy storage giant has opted to include 8 different solar panel configurations, ranging in power from 4.08 kW to 18.36 kW, and with a price starting at $5,396 (USD), according to the company's website (via Reddit).
The news, which was shared on the Tesla Motors subreddit by Reddit user u/ScoYello, offers packages priced up to $27,782 USD, before the cost of installation and other accessories. The pricing models as listed below are reflective of an average monthly electric bill of $130, though users can use the website to enter their specific monthly cost.
Check out the prices below in USD:
4.08 kWh – $5,396
6.12 kWh – $8,594
8.16 kWh – $11,792
10.2 kWh – $14,990
12.24 kWh – $18,188
14.28 kWh – $21,386
16.32 kWh – $24,584
18.36 kWh – $27,782
With the onset of the increased number of configurations, prospective Tesla Solar customers have a much wider range of potential pricing and power models for entry into home solar. Unfortunately, the pricing listed doesn't include the cost of Powerwalls, so those looking to up their energy storage game and connect to the grid will have to pay separate costs associated with installation and hardware.
In any case, the new update to the configuration is a positive thing, especially for homeowners that are new to solar.