Tesla has just announced its Q3 2020 earnings for the period ending September 30, 2020. The company achieved $8.77 billion in revenues, while seeing a $331 million net income, meaning five straight quarters of sequential profit, a record for the company.
As for Q3 vehicle production and deliveries, Tesla previously reported 139,300 electric vehicles being delivered.
"The third quarter of 2020 was a record quarter on many levels. Over the past four quarters, we generated over $1.9B of free cash flow while spending $2.4B on new production capacity, service centers, Supercharging locations and other capital investments. While we took additional SBC expense in Q3, our GAAP operating margin reached 9.2%," explained Tesla.
Tesla's revenue beat Wall Street estimates of $8.36 billion, per Refinitiv (via CNBC).
"We are increasingly focused on our next phase of growth. Our most recent capacity expansion investments are now stabilizing with Model 3 in Shanghai achieving its designed production rate and Model Y in Fremont expected to reach capacity-level production soon," added the company.
"During this next phase, we are implementing more ambitious architectural changes to our products and factories to improve manufacturing cost and efficiency. We are also expanding our scope of manufacturing to include additional areas of insourcing. At Tesla Battery Day, we announced our plans to manufacture battery cells in-house to aid in our rapid expansion plan."
Tesla added, "We believe our new 4680 cells are an important step forward to reduce cost and improve capital efficiency, while improving performance. We continue to see growing interest in our cars, storage and solar products and remain focused on cost-efficiency while growing capacity as quickly as possible."
As for cash reserves, Tesla added $5.9 billion in cash and cash equivalents in Q3, now totalling $14.5 billion.
Tesla now has 2,181 Supercharger stations worldwide, a 32% increase compared to the year ago quarter.
Fremont Factory Updates
Increased capacity of Model 3 / Model Y to 500,000 units a year
Restarted second paint shop, installed the largest diecasting machine in the world, upgraded our Model Y general assembly line.
Production should reach full capacity toward the end of this year or beginning of next year.
Shanghai Factory Updates
Model 3 production capacity increased to 250,000 units a year.
Reduced price of Model 3 to 249,900 RMB after incentives, now lowest-price premium mid-sized sedan in China, enabled by lower-cost battery and increased local procurement
Recently added third production shift to Model 3 factory
Berlin-Brandenburg Updates
Construction of the Gigafactory in Berlin continues to progress rapidly.
Buildings under construction, equipment move-in to start over coming weeks.
Production is expected to start in 2021
As for Autopilot and Full Self Driving (FSD), Tesla says the team has been focused on the full rewrite of neural networks and control algorithms, which will allow for final driving features to be released for owners. The first FSD software update was sent out to a limited number of Early Access Program users–City Streets. System will become more robust as data is collected over time.
"We have the capacity installed to produce and deliver 500,000 vehicles this year. While achieving this goal has become more difficult, delivering half a million vehicles in 2020 remains our target. Achieving this target depends primarily on quarter over quarter increases in Model Y and Shanghai production, as well as further improvements in logistics and delivery efficiency at higher volume levels," explains Tesla.
Tesla says they are building Model Y capacity at Gigafactory Shanghai, Gigafactory Berlin and Gigafactory Texas, and "remain on track to start deliveries from each location in 2021."
"Tesla Semi deliveries will also begin in 2021. We continue to significantly invest in our product roadmap," says the company.
Shares of Tesla are now trading at $436 in after-hours trading, up 3%.
…developing, refresh for updates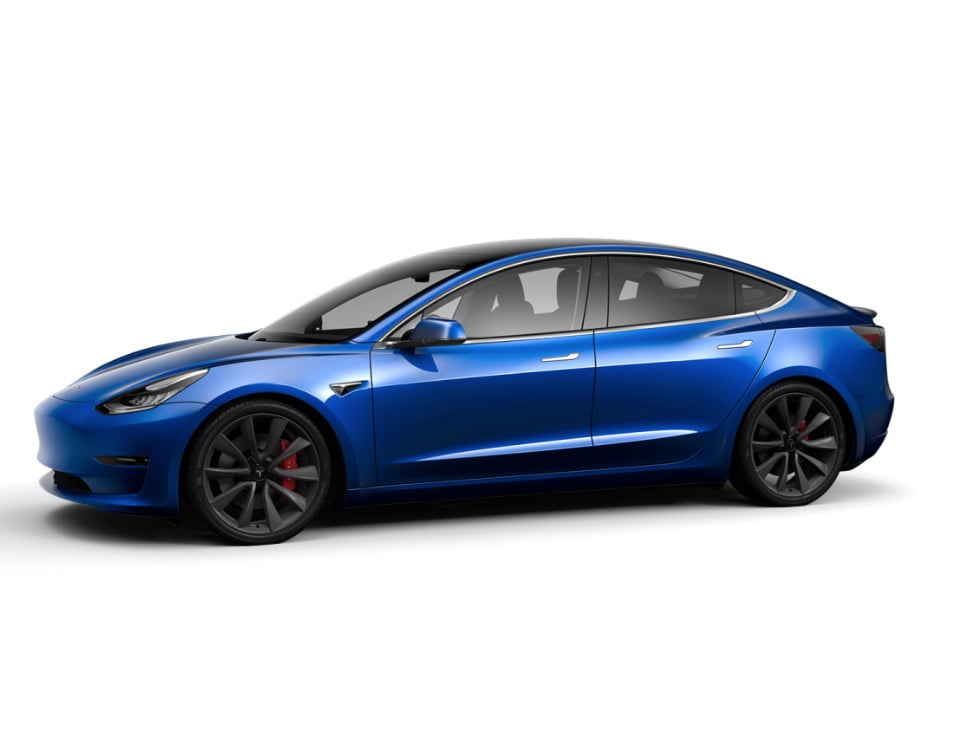 Senior Editor at TeslaNorth.com. Can't stop thinking about the EV revolution. Email: jerry@teslanorth.com