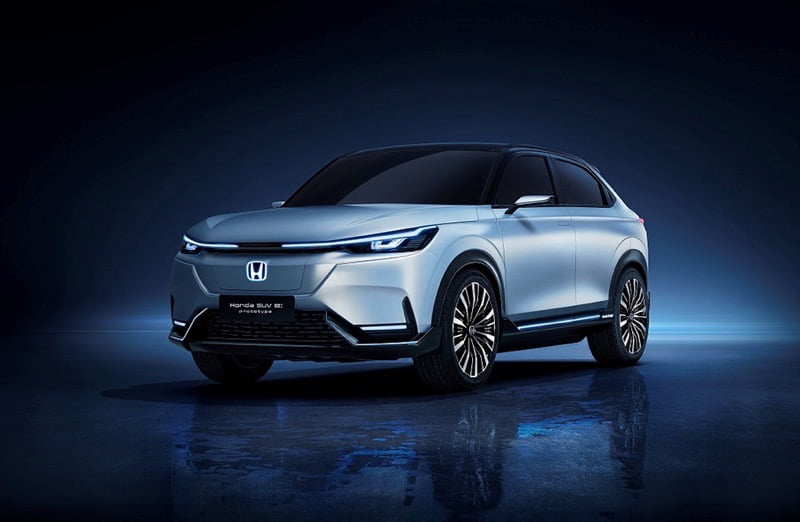 Honda on Monday unveiled its SUV e:prototype at the Shanghai Auto Show, which the company says is slated to go on sale in spring 2022 in China, as the first Honda-branded EV in the country.
The Japanese automaker didn't share more details on its SUV e:prototype, other than saying it "pursued dynamic, yet smooth acceleration performance and realized performance that enables the driver to feel the "joy of driving" in abundance", which is the epitome of marketing speak.
Honda said the SUV e:prototype will have the third-generation of Honda CONNECT, which will include over-the-air software updates, connectivity, smartphone link and a voice recognition interface. "These features enable this model to provide its users with a fresh and fun-filled value of mobility," explained Honda.
Honda also unveiled its Breeze PHEV, the company's first plug-in hybrid model, which it says offers an "EV-like feel", and will launch sales in China in the second half of 2021.